After having received the Watch of the year prize in the Netherlands this June, Pequignet Manufacture's Rue Royale has now been voted Men's Watch of the Year by the renowned Passion des Montres magazine, supplement to Belgium's Le Soir, with a circulation of 240 000, which dedicated the highly sought-after front page to it.
In an initiative driven by Jean Perini, Editor in Chief, twenty specialist journalists from a number of European countries drew up a selection of new watches, from Basel to Geneva, along different criteria: the originality of the watch, its technical characteristics and its aesthetic.
A combination of these features have enabled the Rue Royale to be crowned "Men's Watch of the Year", the ultimate prize that recognises the large number of technical innovations the Calibre Royal includes (9 international patents), and the elegance of this French Haute Horlogerie timepiece, which illustrates that "Beauty is the splendour of truth". Plato
Our thanks go to Passion des Montres and to Jean Perini for this special edition which establishes the pedigree of the adventure of the Pequignet Manufacture, initiated by Didier Leibundgut several years ago.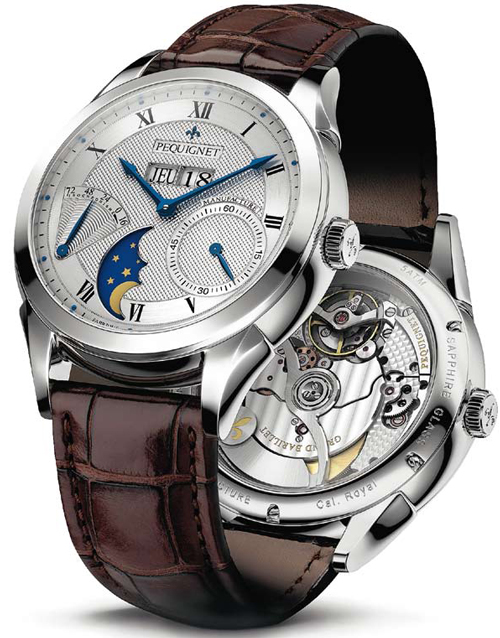 10.11.2011