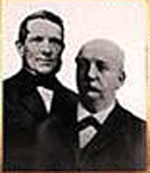 Swiss Tissot Watches began their history since 1853, when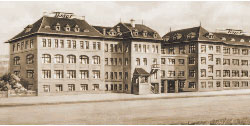 Charles Felicien Tissot and his son opened a small watchmaking called "Charles Tissot and his son". Tissot specialists are constantly working on improving the movements of a wristwatch, the development and introduction of new features and using new materials in watchmaking. Watch company won repeatedly prizes and awards for its innovative solutions. In 1907, manufacturing was represented mainly by manual labor, has been changed and turned into a factory with the most modern and hi-tech equipment. Industrial production and trade expansion has allowed to increase the production of watches TISSOT to 1929. In 1925, Paul Tissot had to decide the fate of the watch firm Omega in Bienne. This led to a fusion of two companies «Sosiete suisse pour Pindustrie horlogere SA (SSIH) ». It became possible to divide the field of marketing, and Omega was able to occupy the uppermost sector of the market, a watch Tissot - classic range of the watch market - a place in the 30% cheaper than the Omega. This combination was done at a very high level. Both partners acquired a name for itself. They used such marketing strategy up to the Second World War. The Second World War provided an opportunity to watch company TISSOT, which had a reputation of reliable and affordable company, supplying watches to the military markets. The captains of the British submarines were Swiss TISSOT Chronograph with a broad hand British Navy.
In 1930, the world's first watch Tissot introduced to the public-antimagnetic watch. The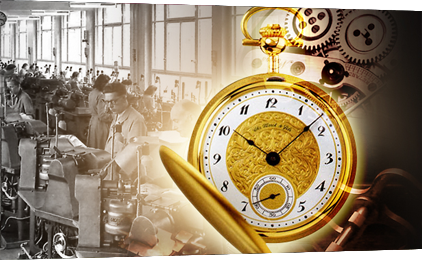 first self-winding watch and versatile calendar and watch were issued under the brand Tissot. At the time of the quartz watch industry revolution Tissot proposed magnetic clutch, facilitating the change of time zones. Already during the Second World War, Tissot watches were known for their durability, resistance to impact, shocks and, of course, functionality. The proof is the fact that the equipment of the British Navy was included measuring time by the firm. In the 60s there was the standardization of production, which increased the speed and it was in those years, many well-known at this time, the company increased sales of Tissot watches. Since 1974, when the watch Tissot sponsored car race in Le Mans, France, the company has repeatedly participated as an official partner, or "keeper of time" in major sporting events including Formula 1 racing, the World Cup mountain bike World Championships in FIM motorcycling, and others.
The most notable developments of the company became watch with a full plastic movement IDEA 2001, first released in 1971, and the popular Rock Watches, 1985 - watch made in the case of Swiss granite. None of those watches were not exactly like the others. In the wave of the popularity of Rock Watches Tissot in 1987, produces the watch in case of wood continuing to expand the line of watches made of stone, using a more expensive minerals for the watch. By combining the principles of classical movements of watch with precision quartz, in 1996, Tissot has produced its first quartz watches with a six-day autonomy. Continuing development in this direction, now the team is proud to present Tissot Powermatic line with the autonomy of 100 days.
Since 1998, the Tissot watch brand is one of the largest part of the group of Swiss companies Swatch, was founded in 1983 by the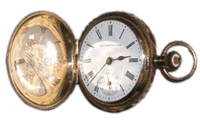 merger of two Swiss watch manufacturers ASUAG and SSIH.
Despite the fact that technology today is the competitive advantage of Tissot, essential qualities of watches sold under this brand are the style and elegance. Following these principles, in 1999 the Swiss watch brand Tissot introduced the T-Collection: watch in a rectangular steel frame with metal bracelet at once became popular.
Now brand Tissot is a symbol of precision, a 100 percent quality and reliability. It takes a very honorable place in the Swiss watch market and produces an average ammount approximately 2 million timepieces a year. Produced as a classical model and functional wristwatch designed exclusively for professionals in various fields, and so far established
production of traditional pocket watch.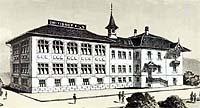 The main branch of the Swiss company TISSOT is located in the famous city New York (USA). Manufactured using the latest technologies and modern equipment these wristwatch chronometers with a Swiss movement are perfect. In order to increase sales of its products, the company organized representation in one hundred and twenty-five countries around the world.
Swiss Wrist Watch Tissot currently is the leading brand in the medium price range of Swatch. Officiall products by Tissot are presented today in over 140 countries around the world. Producing high-quality watches at reasonable prices, watchmaker Tissot is perhaps the only, bringing together the Swiss precision and craftsmanship with innovation and an affordable price. Thanks to this position for more than 150-year history of Tissot watches has always attracted the attention of connoisseurs of horology as well as ordinary customers, who enjoy swiss made quality for a low price.