Seiko is a japanese brand wrist watch, which occupies a leading position in the world of watch industry. Seiko in japanese means a exquisite. History of the watch brand Seiko started more than 130 years. In 1881 K. Hattori opened a store with watches and jewerly in Tokyo. In 1892 K. Hattori began to produce watches under the name Seikosha. The company originally was called K. Hattori & Co, Ltd. The first wristwatch sold under the trademark Seiko appeared in 1924. In 1969 Seiko watch brand introduced the world's first watch with a quartz movement-Seiko Astron, and in 1973 made the first quartz digital watches with liquid crystal display (LCD Quartz Watch). In 1983 watch company K. Hattori & Co Ltd was renamed into Hattori Seiko, Ltd.
In 1985, Orient Watcht company and Seiko set up a joint production. As a result of renovations and the creation of subsidiaries (such as Seiko Watch Corporaition and Seiko Clock Inc.) it became a holding company and since 2001 was called Seiko Holdings Corporation. Japanese manufacture of watches started full-cycle production (including production of even elements such as lubricating oils for machinery parts and luminous watch dials).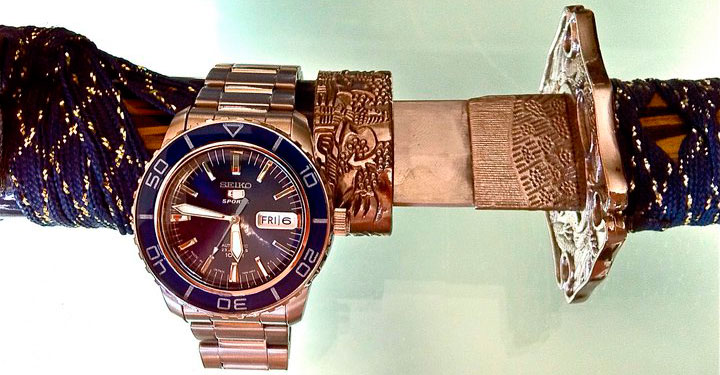 samurai spirit in Seiko watches
Sieko company is constantly seeking new technologies. There are models of watches Seiko, which combines electronics and mechanics (eg, models based on technology Spring Drive). The watch works is due to the energy the spring, but it regulates the work of an electronic device. Seiko technological Kinetik are quartz wathes, but they do not require battery replacement. This is made possible by converting the kinetic energy of hand motion into electrical, from which these wathces work. Cruising range at such movement can reach from 2 weeks up to 5 months. Along with the introduction of high-tech achievements great importance is attached to the designers' work. The collection of women's watches Seiko Rivoli are combined recent advances of the watch industry and the avant-garde, but also elegance. Sportura watch line of the watch brand Seiko - sports collection for men and women/ This line is the result of inspiration at high speeds in motorsports. Watches Sportura Seiko are made in steel case, quartz movement is either kinetic or automatic mode.
Models of Kinetik Direct Drive - runs from the energy of the body. Seiko Chronograph Perpetual is from the same collection and it's equipped with perpetual calendar up to 2100. Collection of Seiko Ananta-(Sanskrit-infinite) - the expression of Seiko's philosophy-infinite perfection. To achieve the goal the company has provided developers with access to the collection of the latest technology and sophisticated machines for the manufacture of tools, some of which were developed specifically for this project. Men's wrist watches Spring Drive GMT, Duble Retrograde Automatic and Multi-Hand Automatic watch collection Ananta are equipped with the variety of sophisticated features and new automatic movements. Collection Arctura - a specially developed aerodynamic design for the kinetic technology. Collection Velatura-male and female models of watches designed for lovers of sea and sea travelling. Collection Seiko Premier-models of watches are designed in classic style.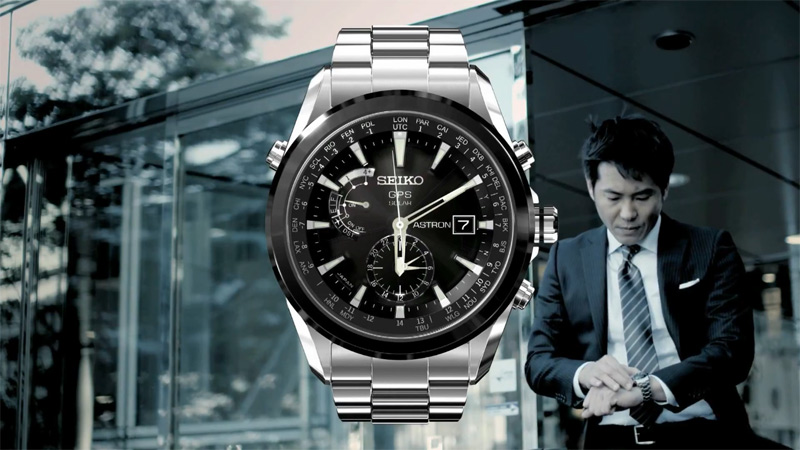 Seiko Astron GPS Solar (Ref. SAS011G)
Watch brand Seiko, producing low-cost male and female models of wristwatches, is also working towards the development of luxury models. Manufacturing watches in various price categories, from about $ 45 for watch Alba to approximately $ 554 000 - model Credor JURI GBBX998. Many models of Seiko with different set of functions are in the price range affordable to the masses, although the quality and accuracy is not inferior to more expensive models of other watch brands. Mechanical watches are highly valued by collectors of the Seiko brand.
The exceptional accuracy of the Seiko is proved by the fact that the brand was the official timekeeper of the many international sport events such as Olympics, World Cup soccer, athletics and etc.
| | |
| --- | --- |
| Founder of Seiko - Kintaro Hattori | Shinji Hattori, President & CEO Seiko Watch Corporation |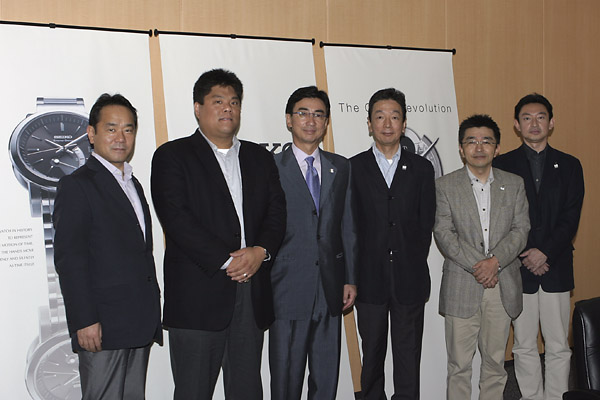 Seiko Watch Corporation executives - (l to r) - Kenji Hagiwara, Ed Hahn (TZ), Shinji Hattori (President/CEO),Takashi Wakuyama, Shu Yoshino, Yosh Kawada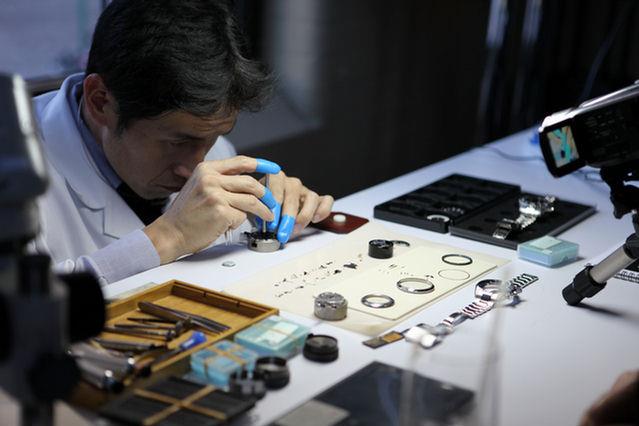 Seiko watch assembly