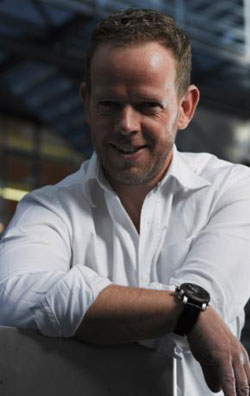 The collection of the Romain Jerome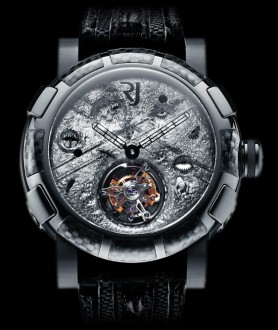 watches is a kind of the archaeological excursion. The watch company was founded in 2004 by Yvan Arpa. It became famous by its series of the super-luxury watches. The first collection of the brand Romain Jerome was named Titanic-DNA. The titanium watch case was decorated as rusty iron and made from the hull of the legendary ocean liner "Titanic". The originality of the ideas, in addition to "DNA" of "Titanic", is the rust. The rust is the enemy of the watch industry, from which all watchmakers try to protect their equipment. However, the know-how from Romain Jerome is to stabilize the process and protect the watch from further corrosion. Despite the stabilization process, any changes of the rust testify about the authenticity of the watches. The dial is painted with black lacquer, obtained from the coal which was found in the stoke hole of the liner. The collection had the incredible success. And because of that the Romain Jerome company continued its extraordinary line.
The next collection of the watch company was dedicated to the first landing of the man on the Moon. It was called Moon Dust-DNA. The watch case was made from the fragments of the Apollo XI spacecraft with inclusion of the authentic Moon dust. Further, this collection was filled up with the watches which were made from the alloy of the Soviet spacecraft "Soyuz" and the International Space Station.
The next timepiece of Romain Jerome became the watches Eyjafjallajökull-DNA. This collection was created in memory of the eruption of the Icelandic Eyjafjallajökull volcano. These watches have details which are made of ash and authentic rocks from the volcano. The watches have a very expressive design. The dial reminds the volcanic chimney with bubbling lava.
The Romain Jerome company has managed to get the market of the expensive Swiss watches because of its innovative approach in the watch design.