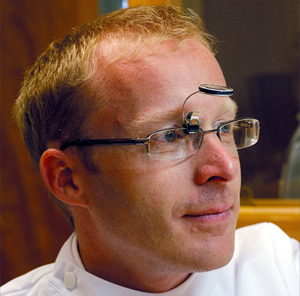 Today there are a lot of watch companies all around the world, who are develop and make an original watch models.
Every year watch-trade gets some new examples of watches supplied with accurate and reliable movements. Some people prefer mechanic watch, some prefer automatic all the rest would like to use quartz watches. But there is one particular thing in watch producing it is handmade work or work at some old machine tool.
It goes without saying that such a variety does not interfere customers, it helps to choose a watch that can suit their taste, desire and character.
Through years at the watch-trade pocket watch has being substituted by hand-watch which is not just only fashionable accessorizes nowadays but also a real need.
A pocket watch during through the centuries became a rare examples, which make interested watch experts and collectors all around the world.
Most of watch-lovers so as collectors pay special attention to handmade models which are unique and exclusive examples of horology.
For producing such kind of watch it takes a lot of time, patience and forces. Watchmakers who make handmade watches really know the way and all the secrets of horology. Watch design and producing, movements, details and all other components making as bezel, case, hands; polishing, gathering, testing of a ready-made watch is need to be done carefully.
Moreover there is another difference between handmade and machine produced watch. Handmade watch is made only by one watch-maker, possessing all skills that are need for handmade watch producing. Such kind of work is characterized by a high level of skillfulness which can instil some simple pieces of metal.
Today, horology associated with Switzerland by lots of people. But it should be mentioned that English Horology some time ago was also considered as an opus as well while Swiss watches did not have such a status as they have today.
This flourishing time of English horology was rich in such names as Tompion, Harrison, Mudge, Graham, Earnshaw and Arnold.
English watches were considered to be precious things, which could afford only rich people. This many-years tradition of English horology became the base of Roger W. Smith watch-brand's philosophy, which aspires to open not only the past, but also the present secrets of watchmaking.
Roger W. Smith watchmakers are eager to create masterpieces responding to all demands of horology. The company was founded by independent English watchmaker Roger W. Smith a student of legendary George Daniels a creator of a coaxial movement sear which was used by Omega nowadays.
Roger learned secrets of handmade watch production. Roger W. Smith watch-brand combines old traditions for the present collectors and experts.
The components of Roger W. Smith watch are also chosen in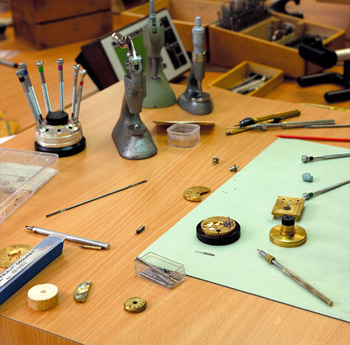 compliance with old English traditions. Dials of Roger W. Smith watches consist of some separate parts made of gold and silver. They are handmade and it takes much time to make them. Hand-engraving or gadrooning is a must of Roger W. Smith's dials. A special attention should be payed to every element of Roger W. Smith watch especially if it is a handmade model. All the difficulties that can occur in the process of watch gathering should be solved without interference of any machine tools.
At a first glance it may seem that simple screws, hands and other parts of watch are easy-made, but even simple element takes too much time and forces.
When the elements are ready they are hand-polish and after this they are sort according to their color.
For example, in order to color hands in blue steel color, they should be dipped into oil bath in a special temperature. Color evenness, shine of the metal is controlled by visual examination.
Today most companies get such color with the help of chemical matters. As a result they reach transparence and total evenness of shine in the thick and thin parts of hands.
Watch made by Roger W. Smith presented in Series 2 collection is an realization of all characteristics and conceptions those were actual in the past and still actual in the present.
Exclusive watches has a case made of 8carat yellow, red and white gold. Gadrooning dial is supplied with 4 hands and Roman figures. It is protected bu sapphire crystal.
Leather strap with a gold buckle decorates the model. Watch is supplied with handmade Roger W. Smith manufacture movement. The movement made of 28 gems, it makes 18 000vph. The sear is coaxial with a free Quadrajust balance wheel with engraved liters and numeration.
Not long ago another model of the same series with an open-dial was issued. Roger W. Smith implemented all skillfulness and ideas of a modern English horology.
For those who dream about unique watch Roger W. Smith company it is possible to order any model at the official web page of the watch-brand.