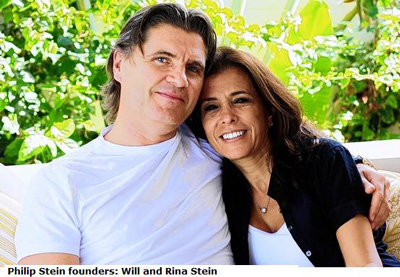 In 2002, the married couple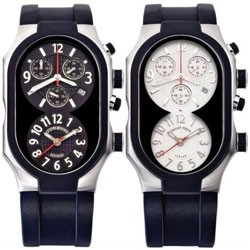 Will and Rina Stein launched a new project – Philip Stein watch company. Will's extensive knowledge in the consumer practice and Rina's 28-year experience in watchmaking helped the couple to create a symbolic watch brand. The company's huge collection of unique watches was improved with the patented innovative technology of natural frequencies. An attempt to combine the creativity of the design and the comfort was undoubtedly successful.
Having come into the market, Philip Stein watches marked a new era in the history of watchmaking, that is the adoption of natural frequency technology in the luxury goods. The natural frequency technology patented by the company is based on the frequencies that have a positive impact on the health and the quality of life. The technology is installed on a metal disk embedded in all watches of the company.
The natural frequency technology is a combination of natural frequencies which are regenerated by the Earth, and which set a person's life. At this frequency, the human body is always unstressed and is in a relaxed state. The frequencies, installed in the watch, are interacting with the human energy while wearing the watch. Thus the interaction increases the human energy and anti-stress capabilities of the human body.
According to Will Stein, the founder of the company, "this is the technology that will surely change our live, it is based on the natural and scientifically proven approach to improving the human well-being."
Natural frequency technology predisposes a person to a good sleep, to workability, concentration and better general physical condition.
The company released exclusive luxirious collection of watches – Prestige, Signature and Classic. These families of wrist watches along with the natural frequency technology are unique due to their creative design, elongated cases, dual dials and crowns.
Each Philip Stein wrist watch is designed on the basis of two Swiss movements. The cases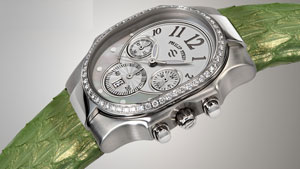 are made of stainless steel of a high quality. The dials are covered with curved double sapphire crystal with anti-reflective treatment. Swiss watches are encrusted with the clearest numerous diamonds. The water resistant of the watches is up to 50 meters.
Watch bracelets are equipped with double rim of stainless steel, decorated with diamonds. The watchmakers also uses the natural frequency technology while creating the watch bracelets. The water resistant of bracelets is up to 30 meters.
Such famous people as Oprah Winfrey, Madonna, Jackie Chan and other celebrities are the great fans of Philip Stein wrist watches. No doubt, such watches, that not only show the exact time, but also help to relax, to receive an energy and to better your health, are worth buying. You can buy Philip Stein watches at the dealer network, presented on the official website of the company.