In ION Singapore shopping mall, the largest store Philip Stein was opened. The founder and CEO Will Stein attended the opening ceremony.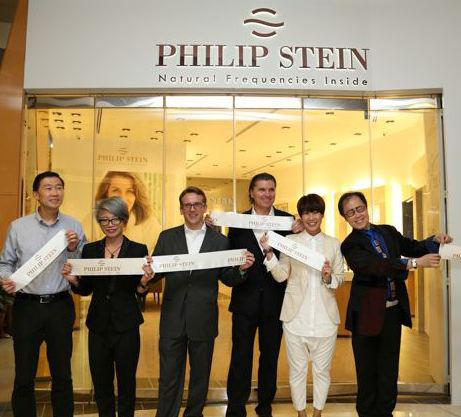 Founder and President of Philip Stein Group Will Stein (third from right) celebrates the opening of the boutique with fans
Philip Stein specializes in luxury class production, equipped with the innovative technology of the natural frequencies. Experts of the company have patented a unique design that is based on the introduction of frequency, which has a beneficial effect on human health and quality of life. According to the founder of the company, that transforms lives, "based on the natural and scientific validation of the approach to feeling better."
All Philip Stein watch models are equipped with a metal disc with a key to the life and health of frequencies. Innovative technology is a combination of natural frequencies that regenerating the planet Earth and has been configured to human life. At this frequency, the human body is not subject to stress and is in a relaxed state. Technology of eigenfrequencies promotes good sleep, improved concentration and overall physical health.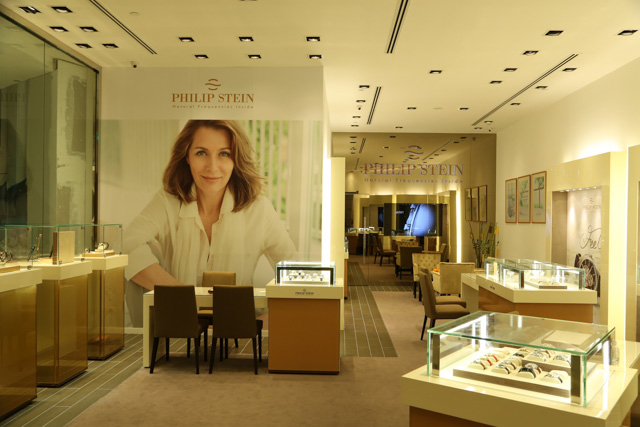 Interior of Philip Stein boutique in ION, Singapore
The new Philip Stein boutique is presented a full range of "anti-stress" watches Philip Stein. It should be noted that this is the second boutique of the company in Singapore; the first was opened in the Millenia Walk shopping center in July 2012.
Official site of Philip Stein.
Written by SinCera
11.02.2013