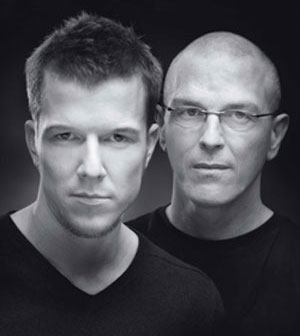 The name of the young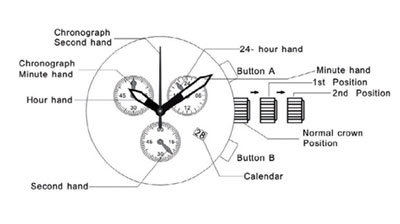 watch brand Obaku was given from branches of the Zen Buddhism philosophy. And the brand logotype is a repetition of "circle of life" which is considered to be a significant symbol at the Zen school. Everything is changing, passing, developing to start from the very beginning. This philosophy contains a lot of paradoxical things. Zen is called as a study that cannot be taught so long as opposite ideas are pouring together, for instance, calm and indifferent attitude to life and death with attention to an every moment, an every trifle or an urge towards cognition of books. One would not think about different things more than they are in the reality. One would not repeat other people's actions including successful ones, the own way must be chosen as everyone has his own experience and knowledge. All of these and many other assertions arisen many years ago, are now urgent. Obaku philosophy says: "Forget about time. Let the moment rule". Just that very philosophy and combination of unjoined things helped Obaku watches to acquire popularity in more than 20 countries where these watches are available for buying.
Lau Liengaard Ruge and Christian Mikkelsen, Danish designers, who were working for famous brands for a long time, decided to join the best traditions of the Scandinavian design with the Zen philosophy. As a result, the collection Harmony was created including 50 models in 160 variants.
The Obaku brand creators always notice that they have gone against fashion. They consider that all watch brands compete with one another creating luxury watches: glitter play of precious stones, sparkling of gold, straps of different colours. However, not all customers are waiting for these. The Buddhism believes that craving for excess is one of the three things causing suffering. Obaku watches are notable for their quiet minimalistic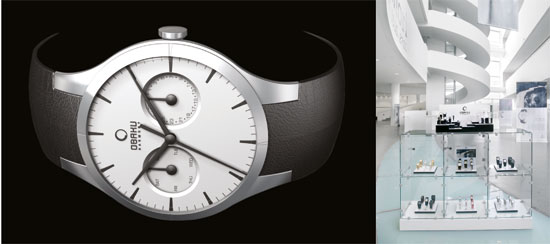 desi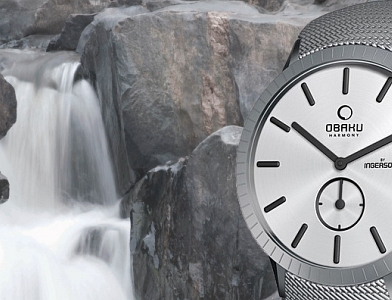 gn. But the Zen philosophy do not accept extreme asceticism: people's desires must not be suppressed. Obaku models have modern trends, but they represent in a different ways, and every model has its own distinguishing features and peculiarities.
The Danish Obaku company refused making expensive watches, in spite of that, while producing watches, the most high-quality materials and reliable Japanese movements are used. Cases of models are made from stainless steel 316 L. Yellow models have gilt coating PVD. Cases are polished by hand according to the quality standards. Models have crystals Titanium Glass, the last innovation of glass technology producing, which is the most resistant to hitting. A titanium glass is in 10 times more solid than glass from other materials. There are also watches with mineral crystals being resistant to scratching. Straps are made from natural leather and Kevlar which is a durable material. Watches are equipped with Japanese movements ensuring durability and accuracy.
Good-looking simple watches made from high-quality materials and being available at an affordable price - that is not all yet. The Obaku company strives for harmony in everything. The brand takes part in various sponsoring programmes and cooperates with charitable institutions. One cannot but mention about used batteries Spron not containing mercury and lead. They decrease harmful exposure to the environment.