The Marc Ecko brand is a real personification of the American dream. The company's founder Marc Ecko, a designer, due to his persistence, labour and talent scored a great success. Ecko's company made clothes, and Marc understood that he could attract attention to his products by means of celebrities' appreciation. So he sent his sister to the concert having given her a jacket of his own design. She had to give the jacket to Michael Bivins, a member of the group Boyz II Men. And she managed to do it. Very soon Bivins began wearing Marc's jacket at the concerts. Nowadays the Marc Ecko company is a fashion house being famous thanks to celebrities. Marc Ecko is a so-called street brand offering now collections of clothes, footwear, bags, underwear, jewelry and also watches.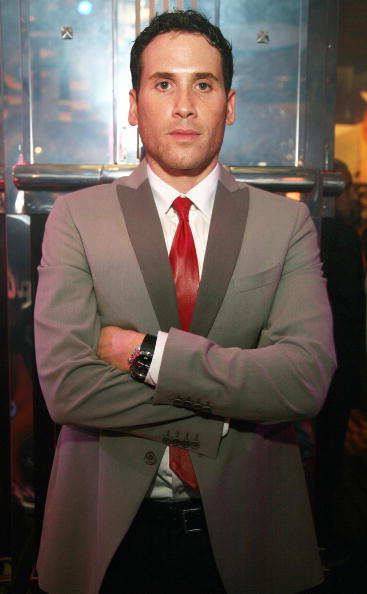 Marc Ecko
Ecko timepiece is not only a part of everyone's image but an interesting story of a person himself who is wearing this watch. They tell other people about its owner's character, attitude to life and to people. Ecko watches are just luxury knowing no bounds. Every model is unique. But there is one feature uniting all the brand's models. Some watches are decorated with Swarovski crystals and some with brilliants. To make watches, such materials as steel, brass, enamel, gold and mineral glass are used. Watches are equipped with quartz movements.
The company manufactures chronographs with a stopwatch. They are the Masterpiece, the Stadion and the Daydream. There are also watches simultaneously showing time of 12 and 24 formats. The the Encore OZ model has amber-coloured stones, a dial is decorated with the heraldic arms. A case of the Å12501G1 model is created in a form of a shield with two lions and a crown. A bold designer's idea realized in the Red Ring watch putting on fingers. The Electro Vintage model is a watch with an electronic display of black colour, red numerals and a back case with an engraved rhinoceros, the brand's symbol.
The Eckomatic LE model is the most popular watch that was launched in the limited edition of 72 pieces of a small size and 72 pieces of a big one. These timepieces have a tourbillon and an original calendar. The Better Off Dead and Bod Mesh watches for men are also interesting. Their dial is decorated with stones in a form of a skull. Such watches for women have a decorative cover that opens a dial by pressing the button. The Old Skull Watch and Old Skull Leather models are also decorated with a scull. Besides wristwatches, the company made lovers of rap happy with two alarms. One has a picture of Flavor Flav and another does Biz Markie, instead of a ring there are voices of favourite performers.
The latest collection of the brand is Marc Ecko Chronicles in which street style and haute couture style combine. It is high-quality luxurious timepieces of amazing design often being compared to Swiss ones. Thanks to Marc Ecko watches you can underline your vivid individuality, self-reliance and aspiration for being free and independent.