The Locman watch company was established in 1986 by Marco Mantovani and Giuseppe Pea on the Isola d'Elba (Italy). The company began its "star" way only 5 years ago. However, during this short period of time, the company has won markets of the USA and Japan. Locman is a favourite watch brand of Hollywood and pop stars. Mainly theses are designer watches which are notable for their vivid and extraordinary style and of Swiss quality and Italian design. The company does not compete with Swiss leading watch brands, it has set its own niche experimenting with forms and content of its extravagant models. The model line of wristwatches can satisfy tastes of very sophisticated watch lovers. While decorating watches, very unusual combinations are used. Cases and straps of some models are decorated by heather root which grows only on the island. Specific treatment of heather gives it a unique chestnut brown tint.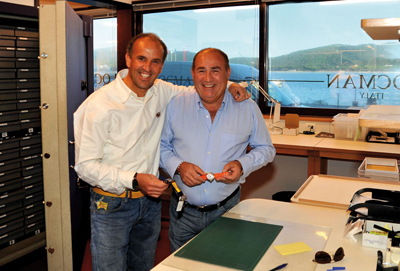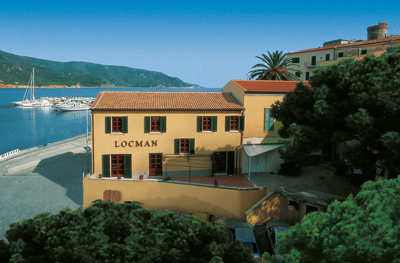 Among high-technology materials the company uses aluminium and carbon that then is encrusted with brilliants, as a result watches have a very modernistic style. Besides these unconventional designer resolutions, the company applies such a traditional set of materials as stainless steel, sapphire glass and gold coating. Watches are equipped with Swiss movements. Watches of oval, round and barrel-like forms with dials and straps of different colours of the Sport Quadrato, Sport Tonneau and Nuova Sport collections thanks to their bold and vivid design will give a supply of cheerfulness and a good mood. The Montecristo line is a choice of stylish and elegant people. The Diamond collection is for those who prefer a glamorous shine of high society. Expanding the watch range, in 2007 the company designed exclusive wristwatches especially for the Italian Air Force (military pilots and parachute landing force).
Locman watches are available at the special stores and the company's official distributors in many countries.