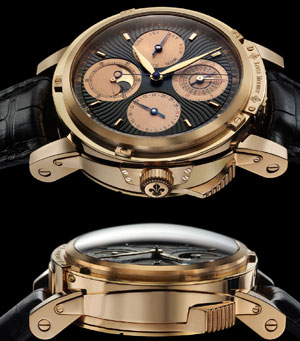 The Magistralis from the Louis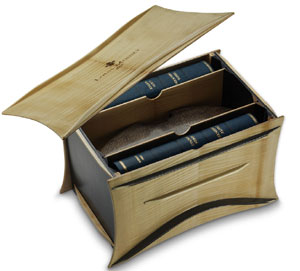 Moinet watch company enters the first ten of the most expansive watches over the whole world. It has a price at 860,000 USD and takes the 8th place. Naturally, the most expansive watch should have particular features which single it out against the background of present big variety. The fact featuring this watch is not within the ordinary notion about watches. Magistralis singularity, besides aesthetic and technical characteristics, is the cosmic component. Nowadays Louis Moinet is the only watch company in the whole world which makes timepieces using an authentic piece of the moon in the movement.
It is supposed that in twenty-four hours 5 to 6 tons or 2 thousand in year of meteorites fall on the earth. But it is different with lunar meteorites. It is quite a rare phenomenon. In our planet, of course, there are some lunar rock, a part of which has been brought as a result of the flight to the Moon (22 kg moonrock delivered by the Apollo 11 mission). Some other pieces got to the earth in a natural way – they had been struck out by a big cosmic body. Since 1980s only 135 lunar meteorites have been found. As the lunar meteorites are a rare phenomena, they cost more than gold and platinum taken together.
The lunar meteorite operating in the Magistralis model is used for the moon-phase display of the hundred year old and extremely sophisticated movement (including a minute repeater, a perpetual calendar and single-pusher chronograph functions). It is estimated by experts that this meteorite is 2 thousand years old.
Structurally complicated case made of 5N b 3N 18Ê rose gold consists of 90 various components. The dial finishing decorated in Côtes du Jura style associates with an uneven moon surface with many craters. Four counters located opposite one another make readings to be very clear.
The original box resembling a masterpiece attaches to the watch. It is made by a luthier and amplifies the sound of the striking mechanism when it is activated.
In a word, the Magistralis model is one of the oldest watch models. It embodies century traditions of the watch art and at the same time is a contemporary interpretation. It can be said that the Magistralis watch reflects the idea of eternal lapse of time...