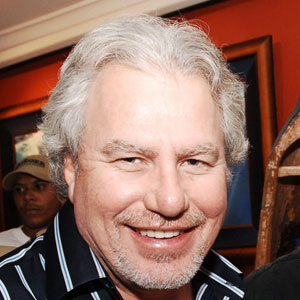 History of the watch company Kriëger, which is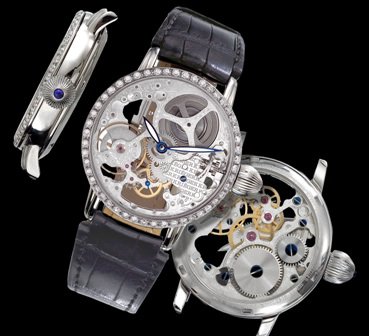 one of the most prestigious, began with the decision of one person to determine the time and tidal Atlantic to improve navigation on the waterways of South Florida. Ira Krieger in 1987 created the first watch that had been sufficiently "smart" to accurately predict the tides of time. Timepieces driven by a microscopic gears is red - ruby icon that is able to precisely show the moon phase, and that allows us to calculate the spring and quadrature (the lowest end of the tide 1 - the first and third quarters of the moon) tides. Meticulously served one case where the rising tide suddenly interrupted a family boat to sail under the bridge Krieger on the way to the harbor. After that, Krieger began searching for simple watches showing the ebb and flow. However, the search proved fruitless and it was the emergence of the idea of a wristwatch with a time indicator tides. Success of wrist watches Tide Watch, determining the ebb and flow, gave rise to the creation of Kriëger.
Krieger soon moved from water to land, creating a unique and luxury watches, occupying a leading position in the watch industry. The original Swiss watch brand Kriëger, combining creative and accurate knowledge of mechanics, were seen as an attribute of luxury and style. In the manufacturing of watches Kriëger thoroughly tested even the most minor details, which are carefully polished. All items are checked for water resistance and durability in a vacuum and high pressure. For a comfortable fit also focuses on the strap and buckle.
In 2006 the company introduced the second Kriëger updated generation of amazing watches Tidal Watch. The case with a diameter of 44 mm is made of stainless steel. Sapphire crystal covering the dial is made with a protective coating AR. Watches are equipped with a quartz movement ISA. On the face are indicators of time ebbs and flows. The dial is presented in black, yellow, white or blue. Water resistance of the original Kriëger wrist watches is up to 600 meters deep.
In 2007, in honor of his 20 - year anniversary, the watch Kriëger company has released the third generation of the famous collection of watches Tidal Wave. 44 - millimeter case of these luxury quartz watches is made of stainless steel. The dial is covered with sapphire crystal, it is a small compass, as well as indicators of moon phases and tides. The dial is presented in black, yellow, white, orange and blue colors. Opening presents with rubber strap or a steel bracelet. Ability to dive with a Kriëger wrist watches on your wrist is up to 800 meters deep.
The original Swiss watch brand Kriëger is synonymous with luxury and a certain place in society. Opening of the brand preferred by celebrities such as Leonardo DiCaprio and 50Cent. Purchasing watches from swiss brand Kriëger means unwavering high status in society and highlight the impeccable taste.