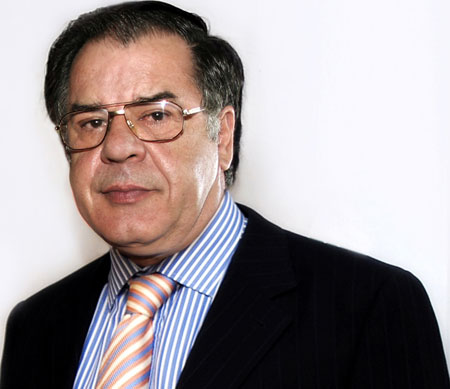 Since 1980, when Spanish businessman Miguel Rodriguez laid a base of his future company, starting the production of chronographs under the name of prestigious car brand Lotus, watches by group Festina Lotus SA got durable place on international market.
After starting the production of chronographs Lotus Rodriguez bought historical Swiss watch brand Festina, which was founded in 1902, and in 1989 bought Swiss brand Jaguar. The group became larger, in 1996 it opened new brand Calypso, own offices in Italy, USA, France and Switzerland. But serious and real breakthrough on world market was in 2002, when in Festina Lotus came Swiss family holding Candino, which owned manufacture in Herbertsvill.
Union of Spanish company with traditional Swiss manufacturer guaranteed precise plan of production and separation all concern brands in ideological and price variants. As a result of union office Festina moved to Swiss Bienn, and factory which let to assemble and tests of chronographs in correspondence with international standards, stayed in Herbertsvill. The year earlier, in 201, Rodriguez bought in Spanish Kordobe factory which produced gold cases and bracelets. Unit of holding Festina Lotus SA got finishing form, in coherence and effectiveness of sales doesn't yield to biggest watch groups. Brand Jaguar refers to highest watch segment and presents the most prestigious mechanical chronographs in cases from solid gold. Candino produces watches of middle price range for men and women, as standard mechanics, as sports quartz. Two brands – Lotus and Calypso – are for Mediterranean watch market, which still stays important for Spanish-Swiss concern. And Festina got role of main brand presents sports, modern, bright and democratic watches for young generation and for people of middle ages. Brand Festina is not a beginner on Russian market. But not long ago its presence was rather limited. It depended on different factors: brand appeared in Russia rather later of main rivals, and weak work of previous distributors. The main innovation which glorified the brand in 1997 is technology mecaquartz, charging the movement from moving of human hands – stayed unnoticed by clients, watch brand Festina has more popular rivals in images of another Swiss and Japanese manufacturers. Festina in the group of updated Festina Lotus SA doesn't stay on one place. Over passed years brand made wider of collection series, using newest materials, quality became better, design is more remarkable and diversity. Last collection of the brand made in such a way that can attract clients of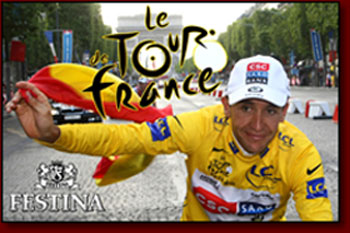 middle price of watch shop no matter the region where situated shop. The main innovation of Festina designers is a trend series Tok-Yo, which looks like balanced cocktail from the most sold and perfect elements of watch design. Lines of rectangular case, steel bracelet, which combines polished and mt details, or leather strap, made in Italy, stylish sample of dials with Arabic marking – carefully and accurate thought over. Chronographs has many exclusive details, on which collector can pay attention: for example, powerful screws, which are fixed on mount of bracelet, or combination of rectangular and round counters in model Tok-Yo Chrono. Colored, bright variants of models, made in Spanish style of Festina, will look perfectly in shops with fashion direction, when powerful steel chronographs will combine perfectly with traditional Swiss and Japanese ranges.
It is not amazing that chronographs are specialization of the brand: Festina for several years is an official chronometrist of bicycle race Tour de France. Adherence to sports direction shows and made series Tour 2006, which presents exclusive split-chronographs on steel bracelet or strap from natural leather. Thanks to easy to read dial, accurate quartz movement and light case, it can serve for serious sport, and just be an attribute in cloths of casual style.
The most stylish and modern collection Mambo has success among women and girls, which attracted by unusual oval case and huge choice of brightest and attractive dials and straps. Mambo is also produced in different men's variants – usual watches and chronographs with water resistance is up to 100 meters on leather straps and on steel bracelets.