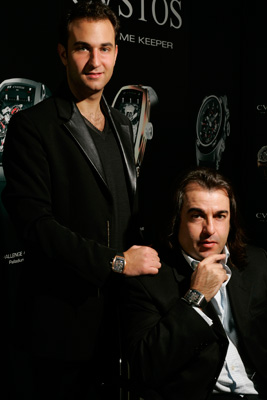 His father, Vartan Sirmakes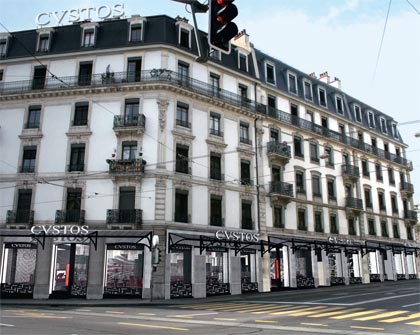 is one of the founders of the influential Swiss watch company "Groupe Franck Muller Watchland". It is quite natural to expect that the son would follow his father's footsteps and eventually become his successor, but a few years Sirmakes Jr. makes his own Swiss watches - Cvstos.
Swiss watches Cvstos, despite the youth of the brand, has a serious tradition. The recognizable appearance of the watches Cvstos is thanks to designer Antonio Terranova - co-founder of the young company Cvstos. He's older than Sassoun Sirmakes Jr. for twenty years. This man was born in the heart of the Swiss watch industry - the famous town La Chaux-de-Fonds - and since his youth dreamed of making watches. Several years of study and work in a different watch companies allowed Terranova to create his first concept - a watch Terranova ¹ 1. Antonio managed the production lines Piaget and Cartier, was in charge of new developments in the company TAG Heuer, Zenith, Breitling and Ebel. He has developed the appearance of future watches. But Terranova always wanted to create his own watches, since 2004 he does it as a co-founder of the watch brand Cvstos.
Swiss watches Cvstos are an unconventional dials - skeletons, which effectively opens the device of watches. Tech look of watches Cvstos is focused on those customers who don't mean high horology as a watch with gold case, guilloche dials and decor in the style of Cotes de Geneve.
Round and barrel-shaped cases of the Swiss watches Cvstos are made of steel, gold, titanium, and even palladium. Watches have well distinguishable screws, rubber gaskets and polished metal surfaces that emphasize the modern style of this young brand. Grey matte surfaces attract attention to detail, and even if the used technology is not innovative, but futuristic look of watches cannot leave indifferent.