| | |
| --- | --- |
| News of Montre24.com: exclusive video of watch models by Cvstos at WPHH 2012 | |
Informational watch portal Montre24.com provides a unique opportunity to watch art lovers who follow the latest developments in the watch industry, familiarize with luxury wristwatches of Swiss watch company Cvstos. At WPHH 2012 the watchmaker Cvstos has presented its new luxury watches, the round and barrel-shaped cases of which are made of steel, gold, titanium and palladium. The watches have clearly visible screw heads, rubber gaskets and machined metal surfaces that emphasize the ultra-modern style of this young brand. Our website Montre24.com presents videos http://montre24.com/video/72/, http://montre24.com/video/73/ and http://montre24.com/video/74/ which clearly show all the luxury watches by Cvstos, presented at the WPHH 2012.
Annual exhibition WPHH 2012 is a closed even of watch world, the door of which is opened by special guests. Every year this event is organized by the empire Franck Muller Group since 1998 in Geneva. This important and closed event provides an opportunity for companies and talented watchmakers of these companies within the group Franck Muller, to present their latest watch creations and innovative ideas to a narrow, but a special circle of visitors, who may become potential customers.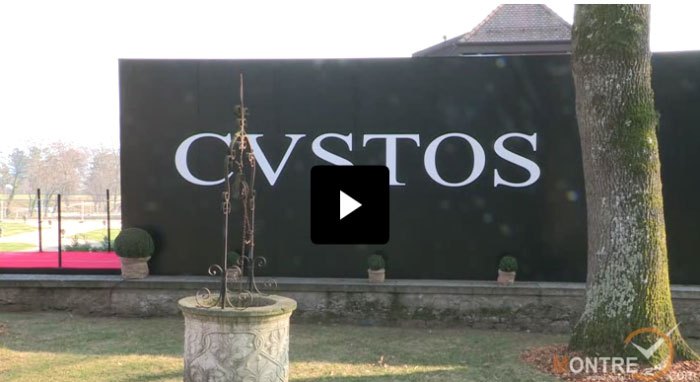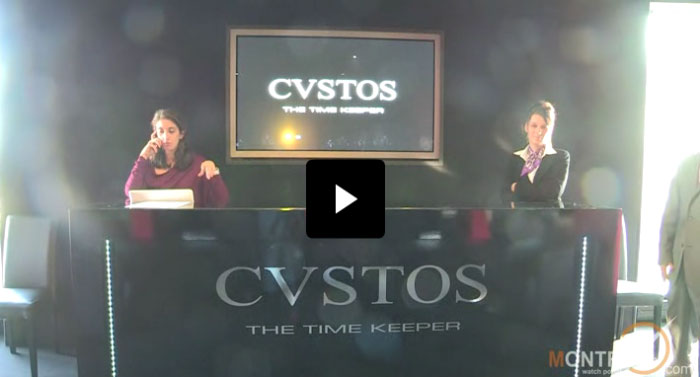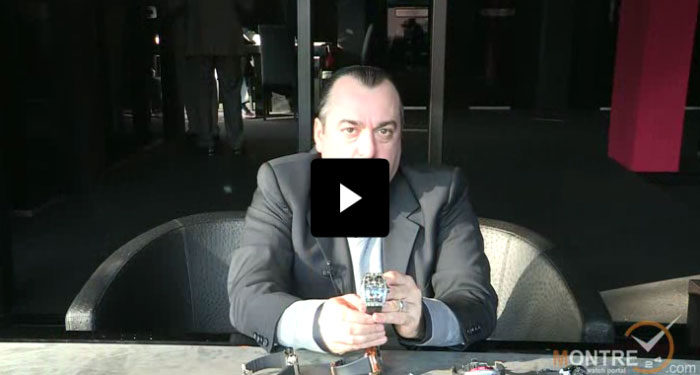 05.03.2012
GUSTAVE EIFFEL by CVSTOS
Swiss watch brand CVSTOS, founded in 2005 by a designer Antonio Terranova and a son of Franck Muller watch group CEO, Sassoun Sirmakes Jr, has announced the release of a new model GUSTAVE EIFFEL.
04.02.14 Comments(0)

Cvstos Sea-Liner Timepiece
Swiss Cvstos watches, despite the youth of the brand, have had a serious tradition. They have a recognizable design, made by Antonio Terranova.
03.04.13 Comments(0)

Novelty by CVSTOS - Challenge Jet-Liner World Coat Of Arms
The famous watch company CVSTOS has announced a new exclusive collection Challenge Jet-Liner World Coat Of Arms with emblems of the represented countries - Russia, Morocco, Germany. The new timepieces are based on the Jet-Liner watch, operating on skeletonized mechanism.
28.02.13 Comments(0)

Novelties by Cvstos
The company Cvstos has expanded the Challenge Jet collection with two new models - Challenge Jet Liner Carbon and Challenge Jet Liner GT - Daedalus Edition. The novelties are presented in the brand's traditional barrel-shaped cases.
07.12.12 Comments(0)

New Challenge Twin-Time Watch by Cvstos
The famous Swiss watch company Cvstos presents a new Challenge Twin-Time watch with a pillow shaped case in satin stainless steel. The case length - 53.7 mm, width - 41 mm. The watch water resistant - 100 meters.
05.12.12 Comments(0)

New Challenge Pilot RC Limited Edition Watch by CVSTOS for Formula 1 Champion
The Swiss company CVSTOS, which is one of the most innovative brands in the global watch industry, has presented an excellent product - a wristwatch Challenge Pilot RC Limited Edition, to create of which the company is inspired by an unparalleled victory of the young pilot of Formula 1 - Ringo Chong.
04.04.12 Comments(0)

Wristwatch for travelers: new Jet Liner by Cvstos
A new wristwatch Jet Liner by Swiss company Cvstos - it is a tribute to the world of travel and adventure. To realize these goals, the masters of the company have completely changed the function of the manufacturing movement CVS 350.
06.03.12 Comments(0)

New Model JETLINER by CVSTOS at the WPHH
The Swiss watch company Franck Muller is known worldwide not only for its exclusive wristwatches, but as the organizer of WPHH - World Presentation of Haute Horlogerie.
19.01.12 Comments(0)

CVSTOS - an Exhibitor of WPHH in Monaco
From September 30 to October 2, 2011 in the Principality of Monaco in a refined atmosphere of the princely hall Grimaldi Forum an exhibition WPHH (International Exhibition on High Horologie) will host.
22.09.11 Comments(0)



His father, Vartan Sirmakes is one of the founders of the influential Swiss watch company "Groupe Franck Muller Watchland". It is quite natural to expect that the son would follow his father's footsteps and eventually become his successor, but a few years Sirmakes Jr. makes his own Swiss watches - Cvstos. Swiss watches Cvstos, despite the youth of the brand, has a serious tradition. The recognizable appearance of the watches Cvstos is thanks to designer Antonio Terranova - co-founder of the young company Cvstos. He's older than Sassoun Sirmakes Jr. for ...
Detailed information Cvstos