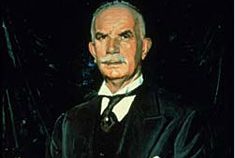 Bulgari has been one of the leading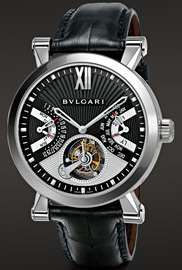 companies in the world's market for about 125 years. The company was founded by Sotirio Bulgari in Rome in 1884. Bulgari watches are the embodiment of elegance and pure style, that has become the characteristic feature of the brand. Bulgari watches are considered the world's classic. One day, Andy Warhold, the famous American painter, printmaker and filmmaker, said, "When I come to Rome, I always go to Bulgary, because it is one of the most famous museums of modern art".

Every tiny detail and element of design of these watches is thoroughly thought over. The most charming are Bulgary watches, presented in the minimalist style, they remind of the classical style of ancient Hellenic architecture (actually, the Bulgary family is descended from Greece).

Despite of the fact, that Bulgari still remains one of the leading producers of jewelry accessories, the watches has been always playing an important role in the brand's policy. Having bought the high-tech watch companies such as Daniel Roth and Gerald Genta, Bulgari opens a great prospect to produce watches with complications. Bulgari watches are developed in Rome, but the assembly and the adjustment is carried out in Switzerland only. Since the early 1980s, Bulgari watches have been produced in Neuchatel. About 500 watchmakers and designers are working together to create the brilliant wrist watches.