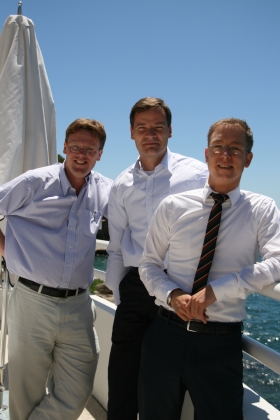 Ateliers deMonaco is a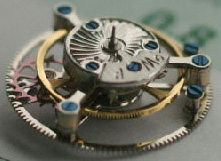 very young watch company. It is founded in 2009 in the Principality of Monaco. In the same year, the first model - Grand Tourbillon XP Carr d'Or chronograph with tourbillion was presented. The watch case and dial constitute an integral construction. The case consists of 55 elements, made and polished by hand. Its size makes up 46x50 mm. The back case, lateral "panels", hands and watch indexes are made of 18-carat gold. Inner part of case, tourbillion carriage, diamond-faceted indicators are made of titanium. The solar watches are engraved on ruthenium platinum. As for functions, hours, minutes, and seconds are available. The tourbillion fulfills the function of second hand. The manually winded caliber TB-RM1. The power reserve – 48 hours. The water resistance – 30 m. The edition is only 8 timepieces.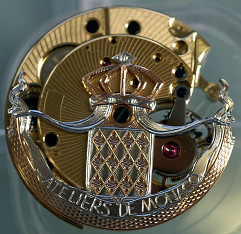 In 2010, the company launched the new Grand Tourbillon XP Ronde d'Or. The watch case is made of titanium, the lateral sides are made of 18-carat white gold. The dial is crafted in onyx and mother-of-pearl, the hands – in 18-carat gold. The one-minute tourbillion is at 6 hours. The model's edition is only 18 timepieces.
The company presented its new models at Geneva Time Exhibition in January, 16-21.