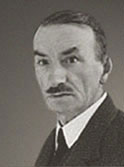 Armand Nicolet watches were born in Tramelan. In the end of 19th century, this
region was a birthplace of many craftsmen, watchmakers and other classes, who had escaped from political repressions in France. Consequently, it became one of the main centers of modern Swiss watchmaking. In that time, a boy named Arman Nicolet was born. Since his childhood Arman helped his father to make watches, having no idea how to do it. Arman Nicolet preferred playing with wheels to toys, they were his favorite hobby. Then his father saw his son's talent and knew he would do it for the rest of his life. Soon Arman's father began teaching him watchmaking, and at the age of 20 Arman opened his workshop, where he made watches and movements. Arman Nicolet died in 1939. After him the dynasty was headed by his son. He was very careful with each detail, keeping its originality, as well as his father. Nowadays Arman Nicolet watch company is owned by other persons, but they strictly keep the watch character inherited from Arman Nicolet.
The watch making technology assists every step of the production process, from the research and engineering of details to the tests that are constantly carried out in our atelier. I will quote the statement of General Manager: "We have only one purpose and that is to ensure that the Armand Nicolet watches are faithful companions to their owners, offering sheer beauty, optimal performance, simplicity and elegance, quality and comfort, day after day."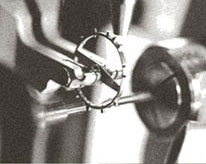 The Armand Nicolet watches have various product lines, for example:
Arc Royal, Hunter, M03, S05 – are provided with different functions, such as chronograph, power reserve, GMT, complete calendar. The Armand Nicolet watch cases are crafted in stainless steel or gold; the sapphire glasses; the managers will choose a bracelet of stainless steel or gold, a leather strap at your request. Some models are provided with very comfortable deployable buckle. The watches are very reliable and durable; the water resistance – from 50 to 200 meters, depending on the model. The Roman numerals and indexes on dial are distinguishing feature of the Arc Royal model. The Hunter's modification, M02 collection, is very popular. It includes such models as Chronograph, Big Date & Small Seconds, Complete Calendar, made in classic style with character for serious persons. The M02 collection is provided with mechanical chronographs, set of additional functions and luminescent hands. These watches will obviously emphasize your sophisticated taste and give you confidence. Of course, Arman Nicolet couldn't forget about ladies and created the M03 collection for them. These models are provided with various functions and decorated with jewelries, diamonds, and some models are just spangled with "a girl's best friends". No doubt, wearing these watches, you will be a true lady.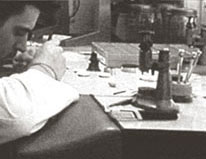 The S05 collection combined two generations with rubber, steel and gold. Two removable straps of leather and rubber and special instruments for straps change are applied with these watches. The L06 collection is a real history; they were created by combination of past centuries technologies and modern technologies. They are provided with antishock system, amazing patterns of Cotes de Geneve, applied on platinum, which perfectly match with gilded engraving and blued screws. You have probably thought that no one will see this beauty, but the designers even worried about the curiosity of their clients and made a special aperture in dial. The Armand Nicolet watches from L06 collection are manufactured in 5 different modifications, but differ by dial colors and strap materials. These watches are worthy competitors of all world-known watch brands.
They are very popular in Russia. Wearing the Armand Nicolet watches, you will feel a great pleasure and comprehension of the fact that this watch is just what you need, either it is from rubber, gold, steel, or with diamonds. No matter the price of material, the watches are your reliable friends, made at the highest level, like brothers.