About master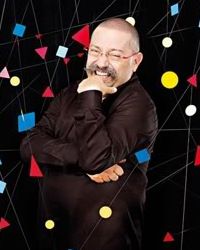 Alain Silberstein combines the traditional watch art and original design of color and watch material in his creations. He was the first master who issued steel watches with diamonds. One of his creations is the Laque Cloisonne watches, in which the color zones are divided by thin metal insets, and the watches of another series in this collection are spotted.
Silberstein is the first watchmaker who galvanized the watch movement – as a result the main gold and silver colors of watch movement changed to pink, blue, violet and brown tones.
About Alain Silberstein watches
The Alain Silberstein brand watches are called amazing, even incredible. In 1986 in Bensacon (the watch capital in France) the Silbersteins founded the watch company "Alain Silberstein". In those days all extraordinary and unusual things changed the classic and old traditions. In that time any new technology, new materials and ideas were a plus in the watch industry. The first fair, where the watch brand Alain Silberstein was presented, took place in Bazel in 1987. Then it drew the attention of Italian and Japanese specialists. But the company received the orders for its watches only after the movement was finally determined.
The conservative Swiss watch brands, producing the high quality products, invited Alain Silberstein to their "rows".
The combination

of classic and simple decorative details of vivid colors makes the Alain Silberstein watches especially attractive.
The Alain Silberstein brand combines the perfect reliability of Swiss watch craftsmanship and excellent design originality. This combination of quality and design gave the result: 6 different collections.
The Bondoni collection is a reflection of new spirit and extraordinary approach. This collection is named after the Italian publisher Giambattista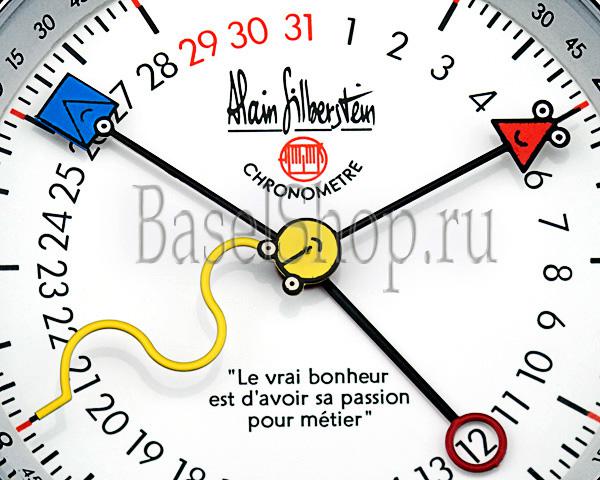 Bondoni. These watches are provided with extraordinary dial with laid-on numerals, gilded or scarlet triangle hands, red indicator's tip. The watches Feature a C.OS.C and Kronomarine Divers are the certified chronometers, provided with transparent sapphire back case and unilateral rim. The water resistance reaches 200 meters. The Alain Silberstein watches are sold in glass-optical boxes that present a modern design. This box includes a stretched strap with buckle, an instrument, with the help of which the user change straps or metal bracelets and nonscratchy bracelet with black finishing.
The design of Alain Silberstein mechanical watches is characterized by strict originality.
At the Geneve Time Exhibition in 2011 Alain Silberstein presented its new models.
The perfect watches of Alain Silberstein are crafted in very solid materials of high quality and have an original design and excellent functionality. These features make them an irreplaceable accessory. The registration card with the owner's name and watch number and the quality warranty are kept in archives in France.