HD3 Watch - the official watch of European Poker Tour
Recently, a young watchmaker HD3, which for several years been able to occupy a special place in the watch market for its conceptual products, has announced that the HD3 watch will be the official watch of European Poker Tour.
02.08.12 Comments(0)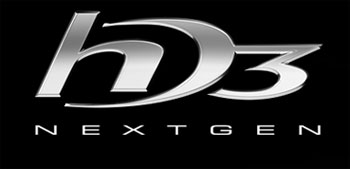 Impeccable style and high technology are the main characteristic features of many watch companies with a long history and quick development. Today there are very few watch brands that have managed to take its place among the huge variety of top Swiss watch companies and best wrist watch designers. Watch brand HD3 COMPLICATIONS combines all best qualities, despite the fact that the history of the company is not very long. Today the concept-watch «Vulcania» is a real masterpiece. This model was created by HD3 COMPLICATIONS company, that specializes in developing of crazy and fabulous wrist accessories such as Vulcania. In several years HD3 COMPLICATIONS obtained stunning results and gained a world-wide acceptance. Undoubtedly, such a brilliant appearance in the watch market is ...
Detailed information HD3 Complication