The company Ressence, founded by Belgian designer Benoit Mintjen, announces the release of the novelty Type 3, which looks like a digital watch. On the screen of the model are recorded dials with different testimony. However, in fact, the watch is mechanical.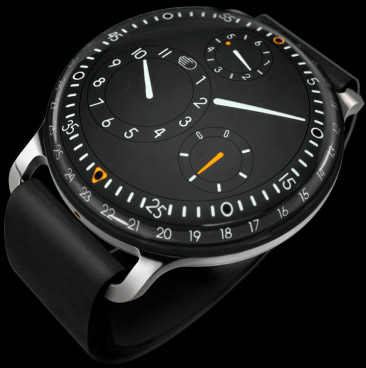 Type 3 watch by Ressence
The mechanism, located in the lower part of the case, is connected to the upper part through the central 2-mm titanium plate. Thanks to the micro magnetic fields, the caliber sends information about time disc indicators on the top of the case, of titanium, luminous coating. At the top, there is a capsule, filled with liquid. Since the refractive index of the liquid is lower than that of air, it seems that there are direct indications on the dial.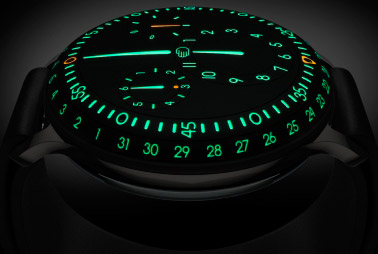 Type 3 watch by Ressence
The watch is made in a low-key and laconic style. Moreover, the desire for minimalism is inspired artists to choose an original case, devoid of the crown. To set the watch is possible using the semicircular elements on the back cover.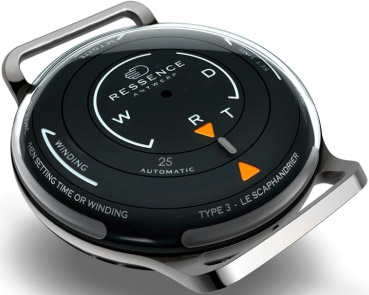 Ressence Type 3 watch caseback
The black strap complements the novelty. The Type 3 watch is collected based on the caliber of the 36-hour power reserve, which consists of 407 components.
Official site of Ressence.
Written by Angel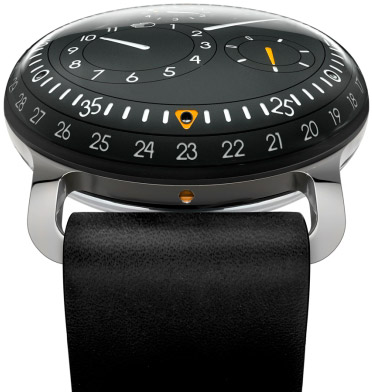 Type 3 watch by Ressence
06.04.2013