The company Cyrus has recently became a partner of W Motors (W - wolf) - a Lebanese car brand, the first Arab manufacturer of luxury cars in the Middle East, which has brought together engineers from Magna Steyr Torn and designers from Studio Torino.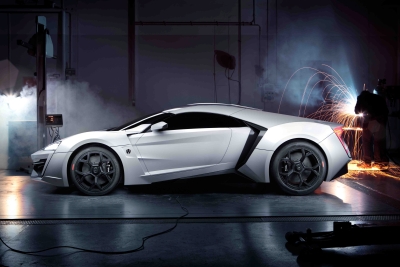 supercar Lykan Hypersport
The first model is the company's supercar Lykan Hypersport, the first buyer of which has become Sheikh of Qatar, Hamad bin Javan Al-Thani. The car accelerates to 100 km / h in 2.8 seconds, can reach speeds of up to 385 km / h. Engine output of Lykan Hypersport is 750 forces. Layout of the car, valued at 3.4 million dollars, will be exhibiting at booth of Syrus at the annual exhibition in Basel.
The cooperation of the two brands will be released in a limited edition watch - 7 items. The car is released in the same edition. The model is built on the basis of an automatic mechanism CYR598, which consists of 390 parts.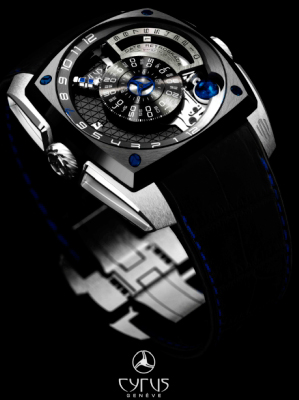 Cyrus Klepcys watch
The special feature of the collection Klepcys – is the usage of the volume indicators of time and phases of the moon. Diameter of three-dimensional blue moon - 6 mm. The caliber is inserted into the case, made of white gold. The model is complemented by a crocodile leather strap with blue stitching. Probably, the main feature of the model is the fingerprints of the watchmaker Jean-Francois Mozhon on back of the watch.
Official site of Cyrus.
Written by Angel
16.03.2013