The watch company Manufacture Royale during the Geneva Motor Show has announced a partnership with a German manufacturer of luxury cars Wiesmann.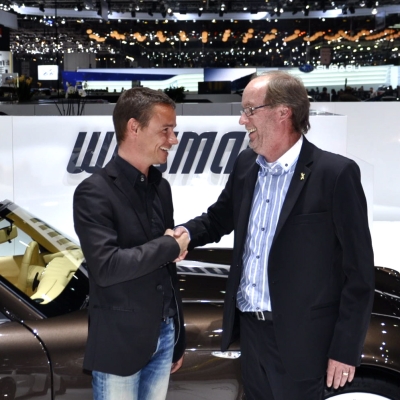 Friedhelm Wiesman, co-founder of the company Wiesmann, and Arnaud Faivre, head of Manufacture Royale
In the framework of cooperation between the two companies in 2013 will be released a limited series of watches, which consists of 25 pieces and is dedicated to the 25th anniversary of the automobile brand.
It should be noted that the official presentation of the watch will take place within the annual exhibition BaselWorld 2013.
Official site of Manufacture Royale.
Written by Angel
15.03.2013