| | |
| --- | --- |
| HYT protects its models against counterfeiting by means of a certificate | |
The young watchmaker HYT, producing original wristwatches that indicate the time of using the liquid in the machine, has invented a new way to protect its products from counterfeiting. From now on, a special card with a digital certificate, which allows identifying the model, will add the model HYT. In case of loss or theft of the watch with a card, the brand HYT cancels the certificate.
Official site of HYT.
Written by Angel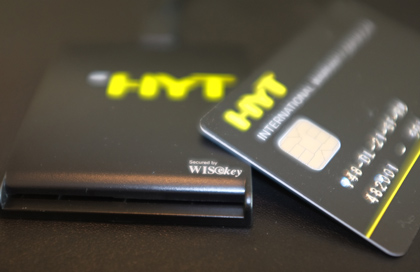 HYT protects its models against counterfeiting by means of a certificate
20.12.2012


Have you ever heard of the clepsydra - water clock? Many scientists say that the oldest of them found today can be dated to the era of the pharaohs. Since then, it took about 3,400 years, and the water clock, as if overcome the force of gravity, were in the mechanical wristwatch! Probably, many watch companies have dreamed of such a phenomenon, but to create watch indicating the time with the liquid in the mechanism, only managed to the company HYT in 2012. This article is about it. Fluid mechanics The most interesting and fascinating - is the principle of how the artist created these unique watches, have succeeded in combining high art of watchmaking and the mechanics of fluids. Agree, at first glance, the idea of the movement with circulating fluid seems an absolute utopia. However, in reality the idea of H1 watch is quite simple. ...
Detailed information HYT