For lovers of traditional watch creations information watch portal montre24.com presents an exclusive video clip directly from the annual exhibition BaselWorld 2012. At this time, the video clip is dedicated to the watch company Heritage Watch Manufactory, which introduced its novelties Heritage 2012 at BaselWorld 2012. The watch company Heritage Watch Manufactory was founded in September 2010, which had the goal of creation accurate mechanical watches. All Heritage watches are equipped with mechanism that enhances the quality and accuracy.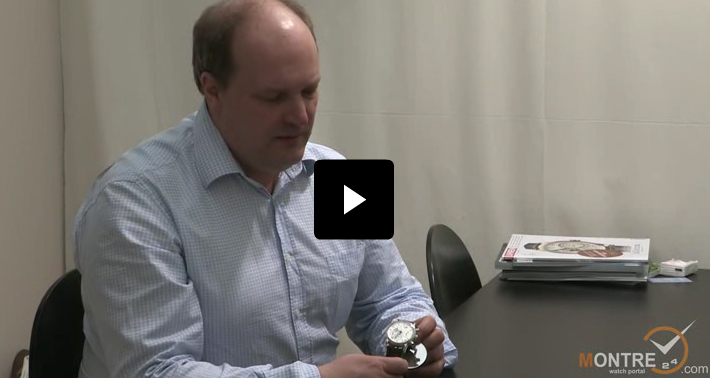 Heritage Watch Manufactory watches presentation at BaselWorld 2012
So, let's see what the company Heritage presented at BaselWorld 2012. The main presented novelty was very interesting Firmamentum watch, which is a real navigation tool for astronomical observations. Firmamentum watch is equipped with a range of various complications, which makes it very useful tool, particularly for those who like the night sky. At first glance Firmamentum watch looks like an ordinary chronograph, but the number of counters on the dial says about "seriousness" of this watch. In addition to the normal display of time, the model Firmamentum show the movement of the Earth, Sun and other planets in the solar system using the hour angle, as it counts the solar and sidereal time. Indications of starry hour angle are read as well as the usual indicators of hours, minutes and seconds. Due to the variable speed gear train, which measures the difference between solar and sidereal time, and so accurate that deviates just 0.0005 second, button on the case can change the index in accordance with the solar time, allowing the device to watch immediately after the two celestial bodies within the solar system. Fixed hand of solar time can be supplemented by hand of second time zone. In prepared by the team of montre24.com video clip you can clearly see all the hard work of the many functions of the model Firmamentum. Video clip is available at the following link - http://montre24.com/video/205/.
Official site of Heritage Watch Manufactory watches.
Written by Freya
28.06.2012