The forthcoming international watch exhibition BaselWorld 2012 prepares certainly a lot of surprises. And one of those unexpected patterns, for sure, will be a watch Firmamentum, issued by a young brand Heritage Watch Manufactory. The novelty is a multi-functional watch with many complications. At first glance, the watch can easily be mistaken for an ordinary chronograph, given the traditional layout of the buttons on the right side. But in fact this is a complex navigation device that secures the testimony by the hour angle.
Astronomers often use the hour angle in order to track the movement and location of the stars during the night and to identify the same star the next night. Hour angle is used to locate and map the stars in the night sky. To calculate the coordinates it is determined by the angle between two planes: the first plane is displayed on the axis of the Earth and the meridian (usually at the zenith), and on the other - the Earth's axis and the given point are fixed.
New technological masterpiece from Heritage Watch Manufactory is almost a portable measuring instrument for astronomical research. In addition to the local time the watch shows the movement of the Earth, Sun and other planets in the solar system using the hour angle, as it counts the solar and sidereal time. Indications of stellar hour angle are read as well as the usual indicators of hours, minutes and seconds. Due to the variable speed gear train, which measures the difference between solar and sidereal time, and so accurate that deviates a day just 0.0005 of a second, the button on the case can change the index in accordance with the solar time, allowing the device to follow immediately after the two celestial bodies within the solar system. Fixed hand of the solar time can be supplemented by a hand of the second time zone.
The watch operates on the manufactory mechanism of HWM Cal. 870, collected at 92 jewels. The unique caliber, consisting of 483 components, has a diameter of 38.90 mm and a thickness of 7.50 mm. The mechanism provides a 56-hour power reserve and the balance frequency of 18,000 vibrations per hour.
The watch case, made of stainless steel, has a diameter of 44.50 mm. The watch water-resistant is up to 50 meters. The novelty is delivered on an alligator strap with steel buckle.
To buy the Firmamentum watch will be available through the official representatives of Heritage Watch Manufactory.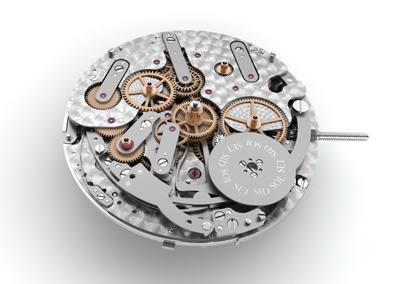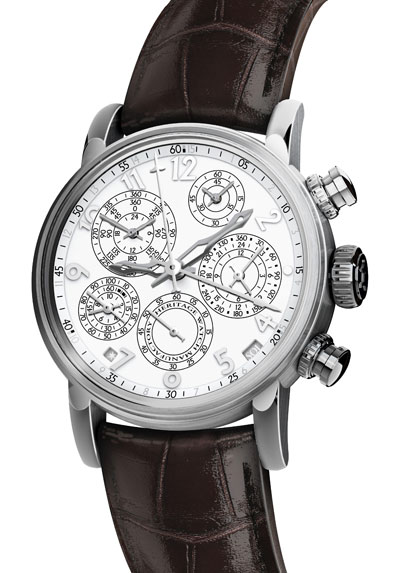 03.03.2012