| | |
| --- | --- |
| Fossil has acquired Skagen Designs | |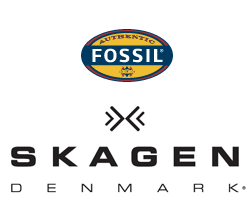 In January 10 the watch company Fossil has made an official statement about the acquisition of Skagen, which is also engaged in production of timepieces and jewelry. The amount of this transaction is 225 million dollars (the money was bought 150 000 shares).

Under the terms of the acquisition the current owners of the company Skagen, at the exceeding a certain threshold of the sales level, will receive up to 100 000 additional shares of Fossil – a profitable exchange. Thus, Skagen is not just purchased, but begins a mutually beneficial partnership with a larger company. Finally, the watch company Skagen will become the property of Fossil in February of 2012.

What nowadays are the two companies? Skagen is an international company that has several branches in different countries and offers not only watches, but also jewelry, sunglasses, etc. The headquarters of Skagen is located in Nevada, and international offices in Germany, UK, Hong Kong, Denmark and Canada. Today watches and other products of Skagen one can buy in 75 countries around the world.

The American watch company Fossil began operations in 1984, when the focus was not on design but on functionality. However, Fossil watches are not only functional but also fashionable. "Absorption" of other companies is the usual strategy for Fossil. However, all included in its membership companies continue to maintain individuality and relative independence.

Important elements in the development of Fossil were the acquisition of watch and jewelry companies Diesel, DKNY, Philippe Starck, Emporio Armani, and The Walt Disney. On account of Fossil are the nominal output products for the well-known retailers and fashion houses. By 2001, Fossil completed the "absorption" of the three Swiss companies, which brought it a new opportunity for the creation and sale of watches. Fossil owns worldwide rights of Zodiac brand and license of Burberry. Accession on the mutual benefit of the watch company Skagen to such a strong team player - certainly a significant and positive development in its history.
15.01.2012
''New Metallic'' by Fossil
New Year`s Eve is behind us, but we want to extend the festive mood. For the company Fossil, holidays pass under the motto: "Enjoy every special moment".
27.01.14 Comments(0)

Fossil Swiss Automatic
American company Fossil at the annual exhibition of jewelry and watches BaselWorld 2013 will present its new Fossil Swiss Automatic watch.
20.02.13 Comments(0)

New Watch Line by Karl Lagerfeld
The famous German fashion designer and photographer Karl Lagerfeld has recently announced the release of a new line of watches, which is developed in collaboration with the American brand Fossil Inc.
07.11.12 Comments(0)

Red Dot-2013 Winners
This year 11 models have got Red Dot awards, which is awarded every year. The jury appreciated the simplicity and functionality of steel chronograph Braun BN0095, which worked on the design experts from Braun Design and Studio Hannes Wettstein AG.
21.07.13 Comments(0)

The watch company Skagen is teamed by a Japanese designer
Famous due to its collection of unusual furniture a Japanese designer Hiromichi Konno joined the creative team of the watch company Skagen. Together they have created a collection of minimalist watches Skagen. To creators' opinion, the minimalism is universal and equally loved by both in Japan and Europe.
03.12.11 Comments(0)



An American company Fossil began to work in 1984. That days the special attention was paid to functionality and not to design. American company Fossil has always been a leader in the manufacture of high fashion watches. But this does not mean that the watch of Fossil brand is worse than other watch brands, instead they exceed. The founders of the brand were the brothers Tom and Kosta Kartsotisty. Their goal was to create fashion watches. And they succeeded. The fashion watch is created by designer team which has 80 people. They monitor every stage of production, from development of new image to manufacturing the packaging of watches. In the development of the company an important stage were the conclusions of an agreement to manufacture and sell watches and jewelry such famous brands as The W...
Detailed information Fossil






In 1989, Henrik and his wife Charlotte Jorst left their native Denmark and moved to the United States to follow the dream: that of running their own business, to introduce the Danish life style and philosophy to Americans. In the United States, they founded the company Skagen Designs, producing luxury jewelry and watches at the attractive reasonable prices. Henrik and Charlotte Jorst Nowadays the company Skagen is an international company with head-office in Reno, Nevada, and the extensive network of the offices in Denmark, Hong Kong, Germany and the United Kingdom. The main specialized boutique is located in the small town of Skagen, Denmark. ...
Detailed information Skagen