| | |
| --- | --- |
| The company DeLaneau has new CEO! | |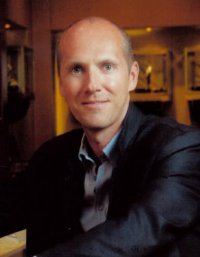 The company DeLaneau announced the appointment of David Goutenmacher as new CEO of the company.
The well – known in the watch industry as Mr. David Gouten, David Goutenmacher is a prominent figure in the world of watch making. David has the experience and knowledge in watch making, as well as extensive experience in top-level managing within the watch industry. For four years he was a successful manager of a Swiss watch manufacture in Neuchâtel, and in 2001 he became Vice - President of Sales at Harry Winston. He successfully led the post for 10 years. The company's board confident that David Goutenmacher will be able to develop the growth of the company DeLaneau around the world, and therefore gave him exceptional leadership.
21.11.2011
Spring watches!
Spring is perhaps the most wonderful time: alive all around, nature wakes up after a long winter sleep! Spring came into its own, not only on the street, but became the subject of many watch manufacturers!
19.03.14 Comments(0)

Luxurious Translucent Collection by DeLaneau
The watch company DeLaneau has introduced a new collection of luxury women's watches Translucent with enamel dials. Each dial, made in the technique of hot enamel Grand Feu, is a unique instance of fine watchmaking, the result of 8 months of research.
31.12.12 Comments(0)

The luxury brand DeLaneau conquers London!
Just a few weeks before the joyous holiday of Christmas, the company DeLaneau opened its first retail boutique in the UK, specifically in its capital - London, in one of the most famous shopping centers in the world - Harrods.
18.11.11 Comments(0)

Christina Tevna left the post in DeLaneau
Christine Tevna after ten years of working has left the watch company DeLaneau. Previously, Christine Tevna was the creative director of the watch company DeLaneau. Since 2007, Christine served as CEO of the company.
14.10.11 Comments(0)

A New Watch DeLaneau
The Watch Company DeLaneau, which is one of the first to produce watches with jewel trim, presents a new collection Les Delicates. Women's watches from this series are intended to reflect the history of the brand. Designers, who created the watches for the new line, as always, were inspired by floral motifs.
29.09.11 Comments(0)



The Swiss DeLaneau watch company was founded in 1880 in the city of Bienne. DeLaneau company's wrist watches are masterpieces of jewelery art, created in the best high watchmaking art traditions. It was among the first Swiss watch companies, that started producing watches with jewelery garnish. DeLaneau company is declared a Haute Joaillerie in women's wrist watches production. The correspondence to the high technical standards of the Swiss watchmaking style, the stylish and luxurious outlook, the usage of rare and expensive precious stones allow DeLaneau watch manufacture to hold the firm position in the luxe-class jewelery products mar...
Detailed information DeLaneau