| | |
| --- | --- |
| A New Sir Richard Branson from Bulova Accutron | |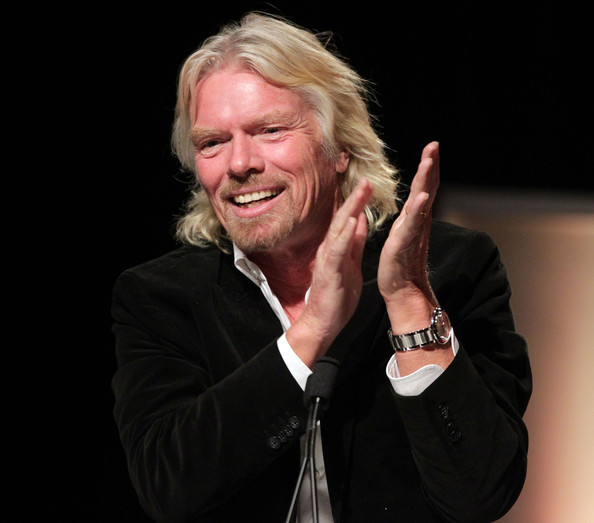 In September 2011 the famous Swiss watch brand Bulova Accutron introduced a new watch model Sir Richard Branson, which dedicated to the founder of the company Virgin Group and brand ambassador Richard Branson.
Elegant and multipurpose, the new model is released in a limited edition of 500 copies. On each model it is engraved the serial number.
The model case in diameter of 46 mm is made of titanium. The watch is designed on the basis of an automatic mechanical caliber, certified by COSC. The watch water-resistant is up to 100 meters.
The gray case is supplemented by the dial, executed in black. The dial comprises the longitude and latitude lines of the globe.
Along with the basic functions of indexing hours, minutes and seconds, the dial is also modified by a 24-hour indicator and second time zone function, and an aperture in the position of the date of the temporary index 4.
The new watch comes on a black leather strap.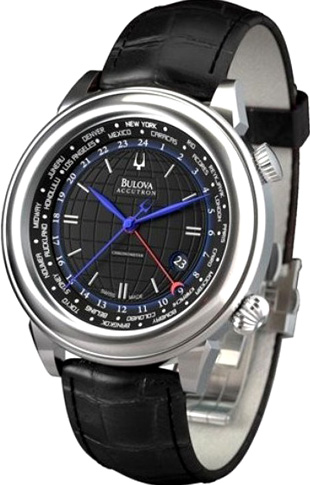 24.09.2011
WaEAvxcoOcTiRn
I hope other people find your pionstg right here as handy as I have. I operate a blog site personally and would be more than pleased for you or the visitors on your site to visit. Please go ahead and search through my website like I have with your own and leave a comment or two if you discover anything interesting. Thank you.
Bulova - Official Timekeeper of Manchester United
The watch company Bulova has entered into a three-year contract with FC English Premier League Manchester United. The brand will act as the official partner and timekeeper of the club.
16.08.13 Comments(0)

Hack Bulova Timepiece on the Big Screen
Thriller "Storm of the White House", directed by Roland Emmerich, which was filmed on the script by James Vanderbilt, appeared on the screens in the U.S. on June 28.
22.07.13 Comments(0)

New Calibrator Watch by Bulova Accutron
The watch company Bulova Accutron has announced the release of its new Calibrator watch, which, according to the masters of the brand, is the first automatic watch in the world, giving its owner the opportunity to fine-tune their precision using a key.
17.10.12 Comments(0)

Bulova Presents Precisionist Catamount Diver Watch
Watchmaker Bulova, better known in the market with a mature elegance style of its products, represents a novelty, a few atypical for itself – the Precisionist Catamount Diver watch, made in diver's style.
04.08.12 Comments(0)

BaselWorld 2012: Accutron Gemini Valjoux 64C104 Watch by Bulova
Swiss-American watch company Bulova at the annual watch and jewelry exhibition BaselWorld 2012 has introduced a new model of Accutron Gemini series - the Gemini Valjoux 64C104 watch, named after the eponymous space program of NASA.
12.03.12 Comments(0)

A New Accutron Conqueror by Bulova
The watch company Bulova has announced a watch Accutron Conqueror. The watch design follows the historical model of Lone Eagle, released by the brand in 1927. The timepiece was devoted to the Lone Eagle, Charles A. Lindbergh and his famous flight across the Atlantic.
25.12.11 Comments(1)



Bulova is nowadays one of the most powerful and prestigious watch industries. They show official time at USA's "Board Number One" and are official watches of the Olympic Team USA. The brand's history dates back to 1875 and starts with a small jewelery shop opening in New York. The brand's founder, an immigrant from Bohemia, Joseph Bulova started his business with table and interior clocks production and the pocket and wrist watches appeared later. With the production broadening Bulova watches were enriched with precious stones. In 1919 a men's wrist watch line, decorated with precious stones, is launched ...
Detailed information Bulova