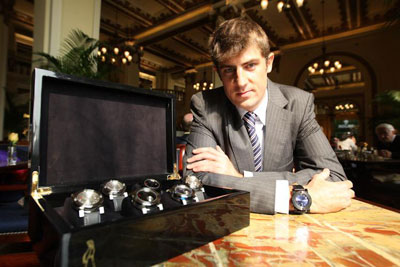 The Chinese Timekeeper (CTK) – is a young Chenese watch company which values individuality and exclusiveness. Adrien Choux a founder and owner of The Chinese Timekeeper watch company. The idea of making own watch manufacture came to his mind in 2009, when he was interested in learning Chinese dynasties. So the fact that the time in time of Sun dynasty period was divided into 100 quarters of an hour became very interesting for him.
Adrien wanted to return into a fashion some Chinese traditions of passed times. He was inspired by different Chinese discoveries of different areas, also looked througn some scientific works of many Chinese scientists. Zhang Heng (78-139) was one of them. He impressed Adrien Choux very much. Zhang Heng was a very influential scientist in time of Hahn dynasty, a philosopher, an encyclopaedist, a literary man, a poet, a statesman, a scientist who made a number of discoveries and inventions in mathematics and astronomy, mechanics, geography and seismology.
He created a seismometer, which allows to send an emergency to some regions where an earth quake occurred. A lot of human lives were saved thanks to this invention. It goes without saying that seismometer is a phenomenal creation of Zhang Heng, but not a single one. The discoveries of time displaying by Sphaera armillaris is also belongs to him. Sphaera armillaris is an autonomic tool which is used for ecliptic coordinate of constellation objects detection. Astronomers and many other scientists has made a lot of different invention and discoveries by this tool.
A water watch or clepsydra appeared in China near 1200 B.C. And were firstly used in time of Shahn dynasty. There were two types of such watch: outflow the water – when water goes out and inflow of water – when water goes in being filtrated inside the watch. However there was no such an accurate watch in the world as clepsydra despite some problems occurred in the process of their work. Such novelty became the main achievement in World Horology of all times.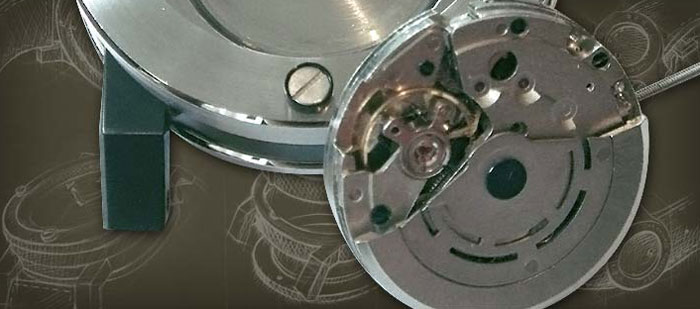 Other scientists like a perfect engineer and mechanist Ma Jun (220-265), a creator of the first gear wheels and Yi Xing (683–727) Buddha monk made a lot of discoveries in astronomy. Modern chronometers are based on the invention (measuring the length of a meridian and creating of the first release) created bu these two men. For manual watch release is an tool, which transforms an continuous turning of a movement into an oscillate and retrograde moving. There could not be made any watch without such tool.
The inspiration The Chinese Timekeeper watch company has found in achievements of Chinese astronomer, statesman, poet, watch-maker and engineer Su Song (1020—1101) – an Ambassador of Sun dynasty, a creator of tower astronomic clock water movable.
For The Chinese Timekeeper watch brand creations of Su Song became not only the source of inspiration, but also to incarnate new ideas in watch design which reminds Chinese pagodas.
Pagoda is a monumental Buddha's construction. Pagodas in China were absolutely different in shapes – squared, hexagonal, octagonal, normally of even number of angles and usually such buildings were multileveled.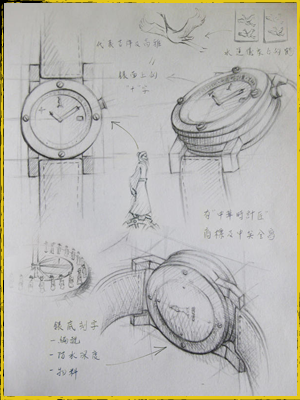 The Chinese Timekeeper watch model is made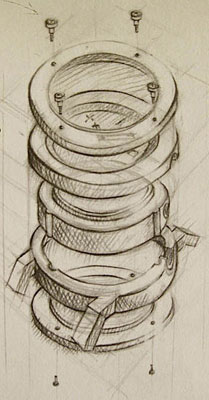 on the base of three rings, made of stainless steel 316L. These rings are fixed by 4 screws. The diameter of any case is 44mm. Dials of different colors and back lids made of stainless steel are decorated by brand's logo – a Chinese wise-man with a long beard who put one's hands behind one's back turning by once pass the movement of a watch.
Design of hour indexes is very interesting. Hour indication is made by Arabic numbers. More over number "10" is substituted by a Chinese figure "十" (shí) which means "ten"
by the design this figure reminds a bird. In this case it is shown on the dials with just a single purpose – to make dreams of the owners come true.
Sapphire crystals of 2,2mm thick protect dials. Crystals have anti-reflective coating. Every watch model is supplied with genuine leather strap or a stainless steel bracelet PVD coated, in the buckles of such bracelets logo of The Chinese Timekeeper (CTK) brand is engraved.
Design of buckles reminds Sphaera armillaris which has already been mentioned before, which was a tool for stars and planets location detecting.
Dials are supplied with three hands, two of which (hour hand and minute hand) are made in a bit different design. In the surface of the hands there is an image of a watch. Some models has an aperture of date at the position of "3 o'clock", some models do not have an aperture at all, because at the position of "5 o'clock" at their dials there is a small aperture of a hand of seconds.
A small aperture is supplied with hieroglyphs and a small hand. All The Chinese Timekeeper models are made on a base of CTK 2718 or CTK 6300 movement supplied with automatic rewind.
The Chinese Timekeeper (CTK) can be bought at the official web-page of the brand.