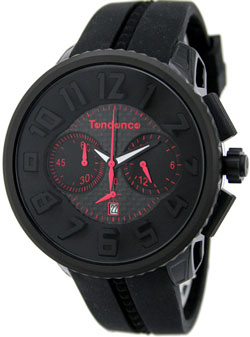 In 2007 in Switzerland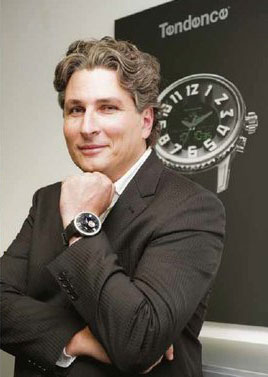 Fillippo Giardiello and Gabriele Ghielmini founded a watch company in Lugano. They called it Tendence. A year later, the company released its first models of watch. In a short period of time Tendence achieved love and acknowledgment of many people, a year later it opened boutiques all over the world: Paris, Milan, Berlin, New York, Vancouver, Tokio, Hong Kong, Shanghai and others.
Nowadays perfect models of watch created by Tendence are known more that in 100 countries all over the world.
An original design of Tendence watch let to feel perfection of simplicity and freedom while touching any model. Every Tendence model is a unique combination of design and functionality which do not have any boundaries.
For such a wonderful sport and classic watch creation the appearance as important as a comfort use.
However watchmakers want to make every produced model – unique. They suggest that a watch is not an item for time watching, it is also an individual accessorize, which accomplish an image of the owner.
Tendence watch models are made of high-quality materials and released in a number of different collections, some of them are limited. At the moment the brand has produced some new examples of watches, these ate items presented in Gullivator collection. The diameter of cases is 47 and 50 mm. The cases are made of stainless and IP coated steel. Also the cases can be made of alloy contain ceramics, steel and carbon fiber.
It is very interesting to observe the design of dials which contain of some different parts, created by famous designers. The dials have Arabic hour marks of different colors. In the central part of a watch there ate three hands fixed.
At the position of "12 o'clock" there is brand's logo. At the position of "6 o'clock" there is date aperture. Chronographs have a bit different design, the counters here are located at the position of "3" and "9 o'clock".

There are also some models released in Skeleton series. The name of the series itself explains everything. The extreme part of the dial is supplied with Arabic numerals , but in the central part there is a skeletonized movement supplied with three hands.
It is not a secret that "Special Edition" means original watch which combine design, digital technologies and analogue techniques.
At the central part of such watch there is the same time indication as it is in many other models.
The dial can be protected by some mineral crystals of different colors. Tendence watches are usually supplied with genuine leather straps if different colors. All the models are water resistant (up to 5 ATM) and supplied with Japanese quartz movements.
Tendence watch is a unique and amazing detail that can be a good accessorize for you. You cam by your own Tendence watch at the official dealers.