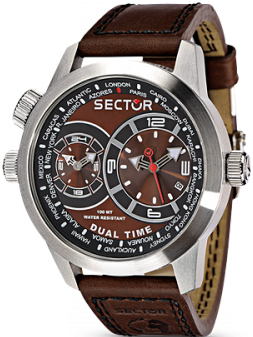 The concern Sector Group has its roots in
1858 and is associated with the appearance of the brand «Philippe».
It began its work with the brand Sector, at the same time owning the brand Philip Watch. Also the concern includes brands Mo.De, Invicta and Chronostar.
In 1973 the company Sector Sport Watches (SSW) was founded, and from the beginning it started to produce the watches, designed for young people looking for the high-quality and fashionable products at affordable prices. The brand has created the stylish sport watches Sector. First years the company worked, using the traditional methods, but it didn't have the big success on the market. So in 1989 the company created the new advertising concept that was called No limits.
The cool design and the quality watches did not ensure the success on the market, because the quality of other watch brands was not worse. That's why the brand Sector reoriented its focus from "just the youth" to the people, who live active (sporting) life.
The promotion of the concept "No limits", beginning in 1989, included a number of ways. The SSW began sponsoring extreme expeditions, routes that passed through the most wild places. In 1992, for the coverage of these expeditions, the company created the magazine "No limits", and videos from the expeditions began airing on national TV channels of the countries in which the company had interests.
In addition to the travel promotions the brand SSW were connected with athletes and adventurers who participated in speed skiing, boating, scuba diving and rock climbing. In the advertising of the company these people wo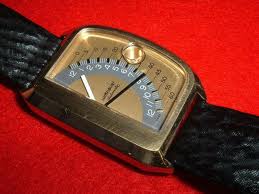 re watches Sector. The sales volume of the line "No limit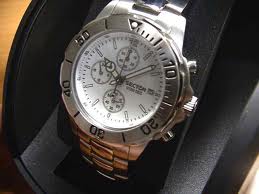 s" increased very much. Buy the watches Sector you can in many countries and at the affordable prices.
All The Sector watches are made from durable materials (titanium, steel), have the water resistance up to 100 meters, also the resistance to corrosion by water (still and salted, to scratches and to the strong temperature difference (from -40 to +120 C0).
In the watches Sector are used the movements of the high quality: ETA, Ronda, Miyota and ISA.
Sector is the original watch, pushing to the victory and to the style of life, which proclaims the power, determination, endurance and courage.