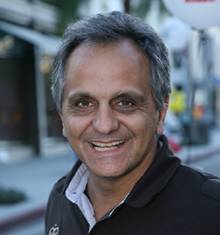 Company Ritmo Mundo was founded in 2002 in Beverly Hills (California) by the retailer of luxury watches, Ali Soltani. After getting of an appropriate education, he decided to establish his own watch brand. Ali Soltani all next years tried to find suitable partners for the promotion of his watches on the world market. In this world which is full of well-known and popular watch brands, the company Ritmo Mundo for these nine years achieved amazing results: large amount of retail sales, the inexhaustible attention from the media and consumers. The company got the various articles and advertisements in such prestigious publications as IW, Chronos, which marked the creative and innovative design of the company's watches. The fashion magazines such as Vogue, Glamour and InStyle wrote about colored watch collection of the Ritmo Mundo brand. The watches of this company were noticed on the wrists of Naomi Campbell, Arnold Schwarzenegger, Lindsay Lohan. The character of Terry O'Quinn in the TV show "Lost", John Locke, and Brad Pitt and George Clooney in the movie "Ocean's thirteen" are wearing watches RITMO MUNDO. The watches of this brand can be seen in many Hollywood movies and on the VIP parties. Ritmo Mundo has partnerships with many TV shows including "Sex and the City".
The wrist watches Ritmo Mundo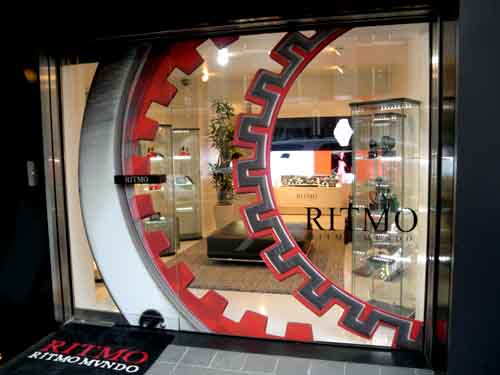 are the result of a unique harmonic combination of the Swiss watchmaking traditions and Italian luxury. The company Ritmo Mundo pays great attention to its design. The good example of this could represent such the watch models as the models from the collection Ritmo Mundo Persepolis, the watches which look more like the jewelry than an usual device for measuring time. This collection is represented by the several models, which joined by the abundance of the different-colored gemstones. The entire case of these luxury watches is decorated by them. Multi-colored sardius, emeralds, sapphires cover even the dial. The cost of these watches depends on the quantity and quality of the stones, from 11.000 to 45.000 $.
In its 314 Hercules Ritmo Mundo presented the model of classical stylish water-resistant watches, made in a variety of colors. The watches are made of aluminum, which is lighter and cheaper than steel. The aluminum case is represented by different colors: red, black, gray, pink, purple and yellow. Such a variety of colors makes it acceptable for both sexes: men and women.
In 2011 the company Ritmo Mundo participated in the famous watch exhibition in Geneva, where it introduced its luxury models.
.