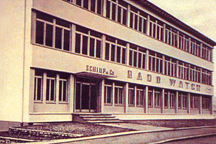 "Being on top" - these words reveal the whole philosophy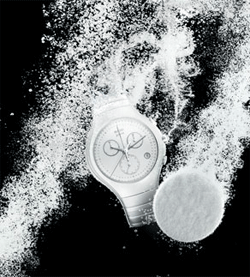 of the famous watch Swiss brand Rado. To be different from other watch companies using materials and design, always remaining an innovator in marketing and new technologies. Rado Swiss wrist watches don't have very rich history, but despite this, they are very popular all over the world. In comparison with other brands watches Rado is an entirely different and this perfectly reflected in the watches and the manufacture of materials. It is very important that the materials and the watches are not getting old and do not fade, moreover,they are very difficult to scratch, that makes Rado watches perfect and durable. Such a great success and wide popularity is due to the fact that the materials and technology company Rado received 30 patents, of course, by investing great forces of specialists manufacture. High-quality ceramic and very strong alloys based on tungsten and carbide applied not only to manufacture high-quality Rado watches, but also to protect the spacecraft from the thermal stresses. Rado watches have not only overstrength, but also a magnificent, exclusive design, which is constantly improving and never ceases to please fans of this brand. The structure of the Rado watches collections is quite diverse. The company experiments with forms of cases in an effort to show all sides of watch design and to discover new horizons. The collection of Swiss company has and oval, and rectangular, and round, and even futuristic cases. Rado watches received repeatedly various awards, mostly for its achievements in the field of design ideas, and not like most companies - for their own watch business, or for participating in the popular events.
Swiss watch company Rado has fame, youth, and difference from other brands, powerful advertising. But how and where it began its first steps?
In 1917 in Lengai, was founded the company «Schlup & Co.». The company's goal was to produce watch movements, which were exported to the United States. In 1957, under the brand name of Rado the first collection was released. In 1962, a collection of Rado DiaStar Original made revolution in the watch world. These watches were resistant to scratches. In 1983, the SMH Group Holding has acquired the company, and in 1998 the SMH Group changed its name to Swatch Group. In 2009, the prize "Red Got Award" in the field of design was given to the collection of Rado True. The company has never imitated other watch companies and was always differ from them. When all the companies use gold, brass or steel for their watches, Rado started to use a new technology: high-tech ceramics, lanthanum, strong alloys, sapphire crystal and diamonds.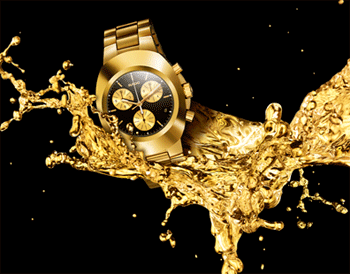 In 1995, watches from the high-tech diamond were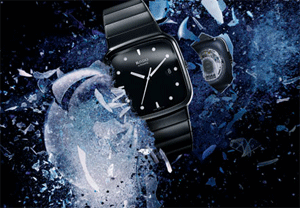 issued. The company Rado was awarded with the prize for innovation. Collection eSenza, which was established in 2001, represented the watch without the crown, where the magnet transferred the hands on dial. In 2004, Rado Watch V10K, made of high-tech diamond, started to be series.
Anatom model has a case resistant to external influences. These watches have anatomically curved sapphire crystal and bracelet made of strong alloy. And watches of Integral series made from high-tech ceramics. Model Coupole has a round shape, dome-shaped sapphire crystal and ceramic bracelet. Most popular Rado watches in the collection is model Ceramica. They have received many design awards. Case of this watches goes smoothly into the bracelet. DiaMaster model is made of strong metal. It is perfect for sports. Sintra model has a compact design and is made of high-tech ceramics.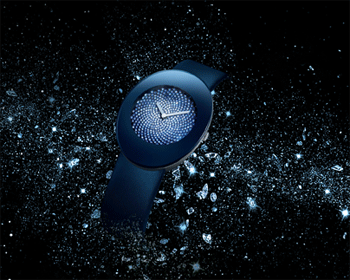 Swiss watch company Rado has received more than 30 patents for new materials and technology. All models of Rado are individual, not only their design but also the materials used in production.
Before starting to produce each model Rado develops the concept. They pre-make sketch on paper and then use a computer to generate design and production projects. The raw material of high-tech ceramics is ultrafine powders of titanium carbide or zirconium oxide, which is pressed into shape and sintered and then polished by diamond powder to produce light.
Watches made by Rado are waterproof up to 30bar. The back made of antiallergenic titanium and has two contact fields - and +. With the help of a magnetic element that is attached in the recess located at the end of a leather strap, you can move the hands in any direction. Rado wristwatch is impossible to damage the strong shocks, and the case is not afraid of scratching.
By tradition, all Swiss brands are linked with some sort of sport. 20 years ago, Rado linked their fate with the tennis.
Rado is one of the best Swiss watch companies in the world of watches. Rado provides high quality and is different from other firms by its uniqueness.