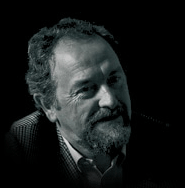 Porsche Design, one of the leading word's companies, producing luxury accessories for men, was founded in 1972 in Germany by Professor Ferdinand Porsche, a grandson of the Porsche car creator. The company manufactures wallets, pens, tie clips, cufflinks, bags, phones, sunglasses, smoking pipes, perfumes, clothes and other expensive elements of style, that emphasize the individuality and the refined taste of their owners.
The company management has always been interested in the watch production. In 1970, Ferdinand Porsche developed his first chronograph. This watch had a unique design: black case, transparent back, through which the movement and the rotor in the shape of the wheel rim of Porsche sports car could be viewed. The strap was made of genuine rubber. The design and the specifications of Porsche watches could not but have some parallels with the cars, created by the same company. The design of Porsche watches soon became emblematic.
During the watch production, Porsche Design brand uses many of the parameters from the world of automobiles: ultra-light and high-tensile strength materials, different colours. But the most important feature, that connects an automobile and a watch, is surely the functionality. The original watch design, the ultrastrong materials and the high functionality in aggregate with the modern technology and the Swiss experience in the sphere of watchmaking makes the company a leader on the watch market.
In the 1970s, for the first time in the history of watchmaking, Porsche Design company began to use titanium as the material for the watch production. It resulted in the appearing of ultra-light models on the watch market. The wrist watches of this brand tend to have large and easily readable dials.
This watch brand is distinguished by its innovative ideas: it is the first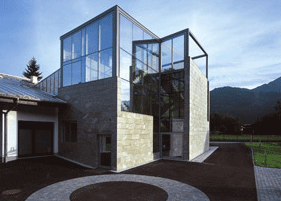 company, that uses the combination of titanium and aluminum in the watch production. If a manufacturer combines aluminum and steel, the latter is rapidly oxidized, and titanium is the corrosion-resistant material.
In 1998, Eterna, the Swiss watch company, accrued a right to release Porsche Design watches. The company strictly adheres to the traditions of the watch brand.
In 1998, the watch brand issued several watch collections: P6300 Flat Six, P6510 Heritage, P6600 Dashboard, P6700 Performance.
In 2000, the brand produced the exact copy of its first chronograph, that was created in 1970 in the limited edition of 935 pieces. In addition to the men's watches, the company also releases the women's models. Porsche Design wrist watch has been a symbol of success for a long time. These watches will help you to create a wonderful image and simultaneously to control the time. These are wrist watches for strong, stylish and successful people. The models are sold with a certificate of the international guarantee.