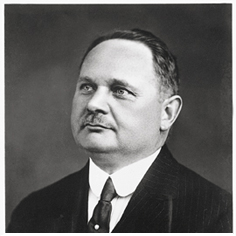 Oris is one of the leading Swiss wristwatch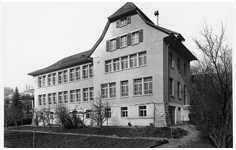 brands. Oris history is more than 100 years old. In 1904, two men born in Le Locle, the watchmaking capital situated in the Swiss Jurassic region, Paul Cattin and Georges Christian bought the watch company Lohner & Co and with 24 workmen founded a watchmaking factory in Hölstein, a small village in the north-western part of Switzerland. Oris is the name of a valley and a brook close to Hölstein. From 1925, the watch manufactory produced rather inexpensive, however, high-quality wristwatches. Simple fasteners fixed to bracelets of pocket watches making them full-fledged wristwatches. As a result of the marketing campaign, Oris watches were sold in England, in English colonies and in South Africa. In 1937, in Bienne, Switzerland, the Oris dial factory opened. A year later, the Oris brand made its own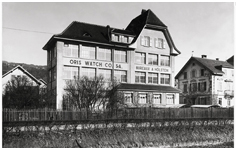 escapements. From 1949, all water-resistant wristwatches were marked with the special signet "Waterproof", and water resistance became to be one of the Oris advantages. In 1952, the automatic movement 601 with power-reserve was made, which is now in demand. In 1966, the factory produced the automatic movement caliber 645 with the escapement. In 1968, "Observatoire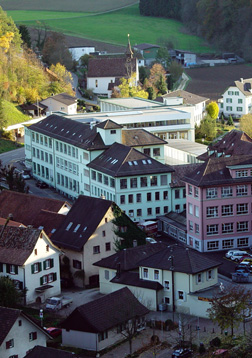 Astronomique et Chronometrique" awarded Oris full chronometer certification of the highest distinction for the accuracy of calibre 652.
In 1970, the holding ASUAG (now the Swatch Group) bought up the Oris shares. In the Holding Oris watches set place of inexpensive products – not a very successful strategy. In 1982, the controlling block of shares was bought back by the company's management, Rolf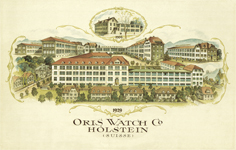 Portmann as chairman and Ulrich W. Herzog as CEO. The Oris watch brand prestige was reviving little by little. New unique models were being developed.
Oris attached great importance to cooperation with different interesting individuals and companies. In 1996, the company sponsored the jazz festival in London. As a result, the limited watch line with jazz stars (Louis Armstrong, Duke Ellington, Miles Davis, Charlie Parker, Lionel Hampton and McCoy Tyner) is annually producing.
In 2002, Oris sponsored the Toyota team. From 2003, the company started to work in a productive cooperation with the AT&T Williams Formula One company. In different years the company's partners of the Formula 1 were Ralf Schumacher (2004), Mark Webber (2005),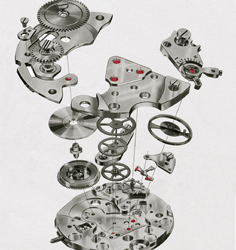 Nico Rosberg (2006) and Nico Hulkenberg (2010). The result is the limited line of wristwatches devoted to a concrete racer. In 2004, the limited wristwatch line Oris Centennial Set 1904 Limited Edition Artelier Wondtimer appeared in the stainless steel case with the eight day clock, all watches individually numbered. At that time the limited line Ralf Schumacher Limited Edition Chronograph was presented. In 2005, thank to the company's partnership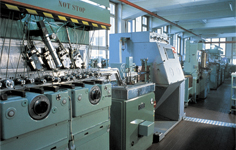 with the BMW Williams F1 team, the new limited lines Oris WilliamsF1 Edition and Oris Mark Webber Limited Edition Chronograph appeared. The watch brand signet was located on the modesty panel of a bolide. RAID Chronograph are connected with rally of classical RAID cars.
There is a line of watches devoted to diving. High-quality watches is a necessary part of an equipment for divers. Many amateurs of diving consider, for unique combination of quality and functional characteristics of these watches, that Oris products is a right choice. The partnership with high-professional divers Carlos Coste (a member of The Guinness Book of Records), Roman Frishknecht and a special unit Col Moschin led to production of the most solid and durable wristwatches of Oris. Watches Oris Carlos Coste Chronograph limited Edition from the limited collection consisting of 2000 products, are water-resistant to 1000 metres. Oris ProDiver Chronograph is the last model of the diving collection.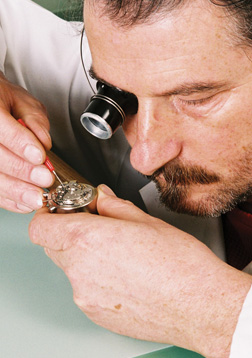 The original design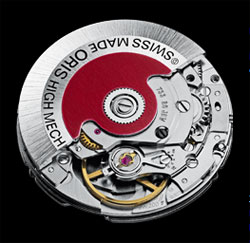 of Oris wristwatches attracts not only professional divers but also true connoisseurs of watch art. Oris watch brand also produces aviation watches and actively supports world famous aviation companies and individual aviators, to whom new watches Oris Big Crown are devoted. In 2008-2009, Oris sponsored the ┬lue Eagles Helicopter Display Team, a team of helicopter aviators. As a result, a model Oris BC4 has appeared.
Oris makes only mechanical watches. A distinguishing feature of the watch brand is the original distinctive design and the red rotor, the symbol of Oris mechanicals and the registered trade mark. While a watch case producing, different materials, such as gold, steel and titanium, are used. A case is tested on durability and water-resistance. A dial is guilloched with the silver coating giving watches dull luster. Straps are made from leather (bull calf, crocodile, ostrich, shark) or rubber. Bracelets are made from steel or titanium. The model ProDiver Chronograph is completed with a rubber strap, a titanium bracelet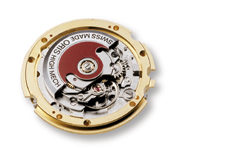 and tools for their replacement.
Oris gives preference to four directions, every of which has its own specificity: motor racing, aviation, diving and culture. Oris wristwatches are very popular. Many Hollywood stars choose these watches for acting in films and for everyday life.
Oris gives high-quality watches lovers an opportunity to buy its production at affordable prices, organically balancing between perfect quality and pricing.
Oris watches selling and guaranteed maintenance services are due to wide network of official retailers all over the world.