Nike — a well-known American company, founded in 1964, a middle distance runner on the team the University of Oregon, Phil Knight and his coach Bill Bauermanom. The company was established in Beaverton Oregon, where until now it has its headquarters. Initially, the company had a different name - Blue Ribbon Sports, and specialized in the production of sneakers. The first pair of shoes, the brand released, was immediately seen by all, thanks to its unique shape, namely, the curly-soled shoes.
Success came to the brand very soon, and after only two years after its founding, in 1966 the founders opened the first store. In 1971 he released a line of shoes football boots, after which came the famous American brand logo and name all of Nike after the Greek goddess of victory Nike. And not for nothing was invented by this name: high quality and unique design of the products have proven this fact. The real revolution for the company was in 70th when the sneaker brand Nike with a new logo designed, symbolizing the flying wing of the goddess, were sold at $ 1 million. The motto of the company was the expression: «Just Do It».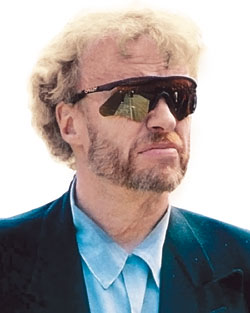 Phil Knight
For Nike's an important 1975 when Bowerman came up with an original solution to the soles, he decided to make the soles of sneakers grooved, as it will improve and push, and reduce the weight of the shoe. Bowerman was not mistaken. This ingenious invention has made the most famous brand, and were behind many popular brands. There was only one competitor - the company Reebok.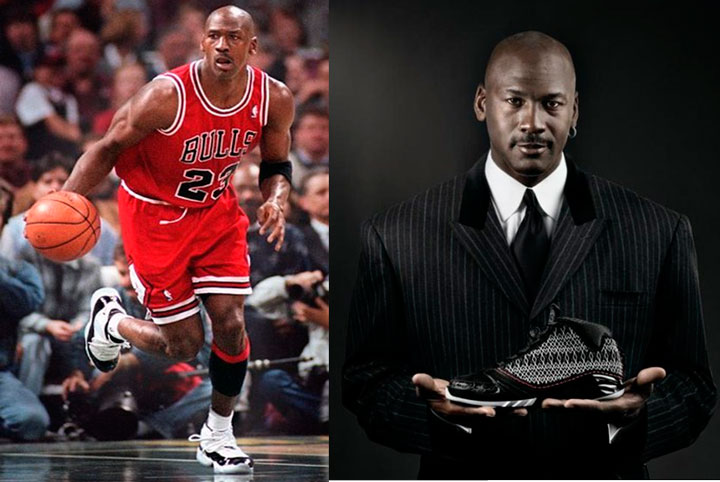 Michael Jordan prefers Nike
However, in 1984, Nike signed a contract with the National Basketball Association star Michael Jordan American basketball shoe for advertising. Nike products has attracted worldwide attention, and forget about all the other brands. "Air Bud" is a convenient and unparalleled sneakers from Nike, which dreamed of by many. The company's sales have grown four-fold.
Nike is one of those few brands, promotions which had such famous people to participate, as Ronaldinho, Maria Sharapova, Roger Federer, Cristiano Ronaldo, Rafael Nadal, Wayne Rooney, Zlatan Ibrahimovic, Fernando Torres, Franck Ribery, Florent Malouda, Michael Jordan, Van der Vart, Alessandro Del Piero and others. In addition, the company has entered into sponsorship deals with many sports teams: Manchester United, Juventus, Arsenal, Barcelona, Zenit, Inter Milan, Shakhtar Donetsk and Spartak, with the national teams of Brazil, Croatia, Netherlands, Portugal, Serbia, Belgium, Slovenia and Turkey.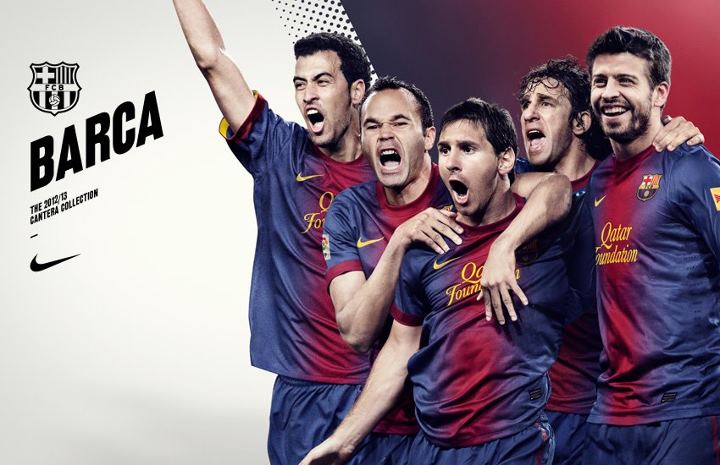 FC Barcelona prefers Nike
Today the company is also known as a brand, which manufactures sports apparel and headwear, and accessories, among which occupy a place of honor watch Nike, which can be seen on the wrist for each athlete.
D Line, Imara, Lance, Monitoring, Nike ACG Alti-Gear, Nike ACG Aqua, Nike Cross Training, Nike Kids, Nike Running, Mettle, Merge, Tech Lab, Oregon, Presto - it's just part of the collection, published by the brand Nike. Nike wrist watches are stylish accessories, and are suitable for both business and sports under the image of men and women. Models from Nike feature the most essential features: date display, day of week, the backlight, alarm clock, stopwatch, etc.
The company also produces LED Nike Watches - Chronographs, showing not only time but also heart rate, blood pressure and many other useful features. A wide range of Nike watches to choose gives each corresponding to their taste and style model. Original design decision, as well as a wide range of color are inseparable parts of these hours. Clock cases are made of stainless steel straps - made of rubber or leather in different shades. Nike watches are waterproof and equipped with a quartz movement.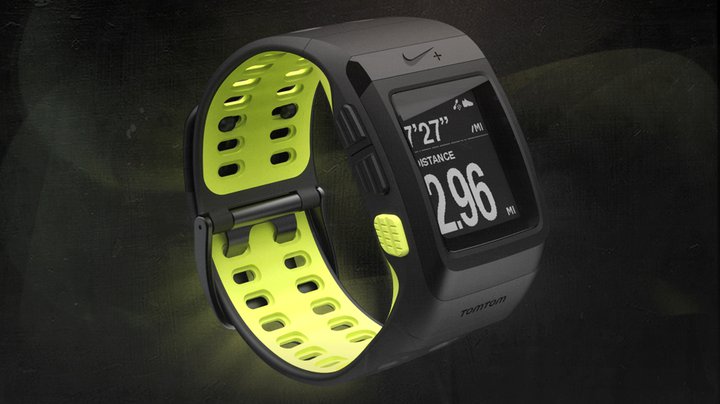 Nike SportWatch GPS watch
In 2011, in Las Vegas hosted the International Consumer Electronics Show CES 2011 (International Consumer Electronics Show), in which well-known company Nike has announced the launch of a new model of Nike + SportWatch GPS, developed in collaboration with the brand TomTom. Watch is equipped with a receiver GPS. The athlete, who at the wrist, this unique model that can monitor their condition during exercise, and compare the results. In addition, the models allows its owner to find their location, distance, etc. If within five days of training was not marked, watch yourself remind its owner of its necessity. Technology TomTom's offer to graphically map each run, as well as details such as height and length.
Rectangular has three buttons and touch screen.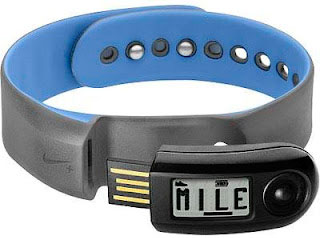 Nike SportBand (Mega Blue/Volt) watch
The secret of success of the American brand Nike is to develop new technologies and at the same time, the high quality of all products we choose not only athletes, but the people leading an active lifestyle. Purchasing Nike watches can be in many countries, as well as ordering them online.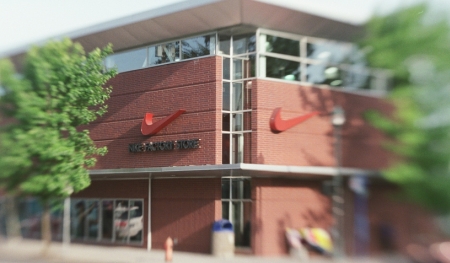 factory-store of Nike company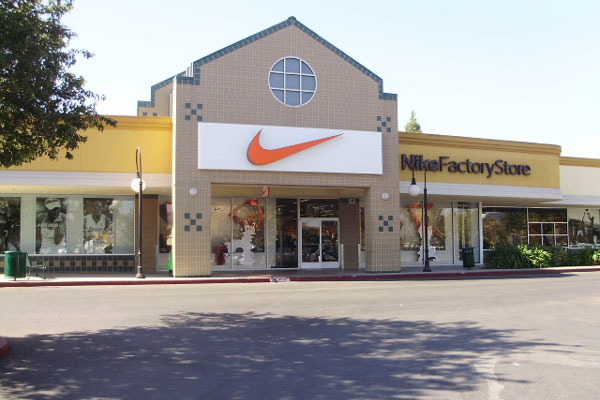 factory-store of Nike company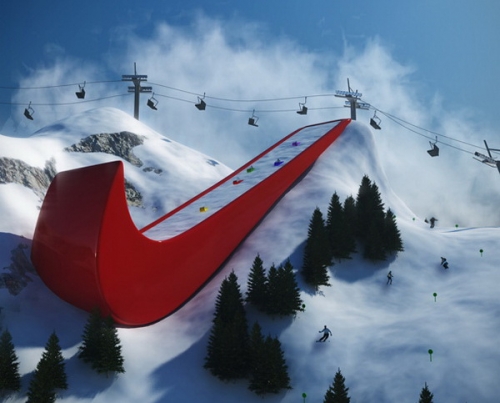 Nike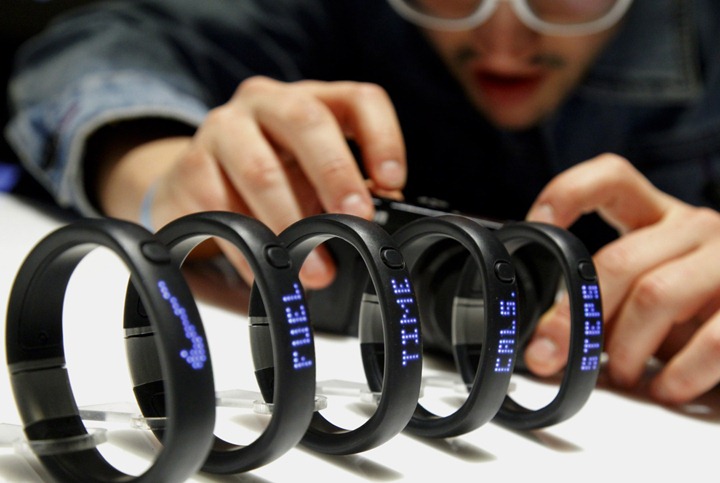 Nike FuelBand watch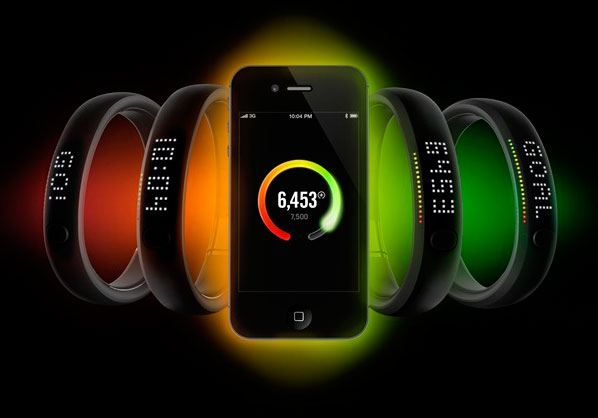 Nike FuelBand watch