Franco Moschino always said that if you could not be elegant then to become extravagant.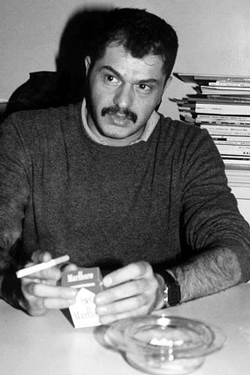 Franco Moschino is one of the most famous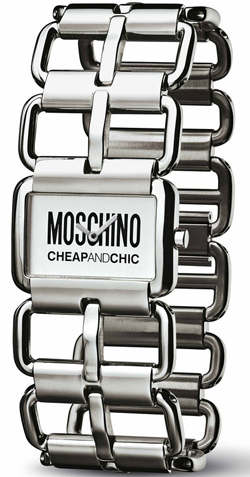 fashion designers of the 20th century who opposed classical fashion dictates with their innovative design resolutions. He declared that fashion was what you liked and fashion cult was forbidden. He advised not to be victims of fashion.
Franco was born in Abbiategrasso, a small Italian town near Milan. Having finished school, he moved to Milan and entered the Academy of Fine Arts in Brera. Simultaneously while studying he was working as an illustrator at an advertising agency and various fashion magazines. In 1969 he started collaborating with such magazines as Gap, Linea Italiana and Harper's Bazaar. Later he worked as a designer for the Basile brand. One of the Italian fashion leaders, Gianni Versace, noticed the young promising designer. And in 1972 Franco began collaborating with Vercase, one of the most well-known Italian fashion houses. In 1987 Franco worked with the Cadette fashion house. And only in 1983 he registered his own trademark. In 1984 the show of his first collection took place, after which representatives of the Italian press called him a "tradition-breaker". He did not accept any fashion canons, opposed blind worship of fashion, and just for that he was called a "great troublemaker" by critics.
In 1987 the Moschino brand launched his own perfume line. Later the company also started making various accessories which perfectly supplemented clothes from Moschino.
In 1994 the founder of the fashion empire died. And after his death the company was headed by Marco Gobbetti, an executive director, and Rosella Jardini, a company's chief designer who did their best to keep the company's style. Today the company is successfully collaborating with fashion designers who continue to create extraodinary collections of clothes with funny prints, comic details and surreal motifs.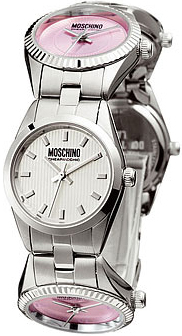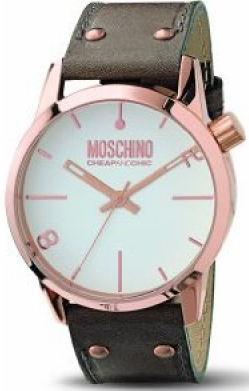 In 2001 the brand was sold to the Aeffe SpA company run by Alberta Ferretti. As before the designer department is headed by Rosella Jardini.
On July, 2002 the company signed the licence contract with the Sector Group Sp to produce Moschino watches. The executive director of the Moschino fashion house explained that the collaboration would give a new stage of the brand's segment of accessories. Unlimited creative potential of Moschino's designers combining with the latest production technologies of Sector Group makes Moschino accessories to be the best at the market.
Fashion timepieces are being produced under the Moschino brand.
Fashion is a trend of the jewellry art within which accessories are decorated with precious, semiprecious and industrial materials giving inimitable originality to every item. Watch production is controlled by the designer department of the fashion house.
Moschino watches perfectly fit all sides of modern life. The watch line for men features minimalistic finishing but, in spite of that, every model has an element turning this simple chronograph into a stylish accessory.
The watch line for women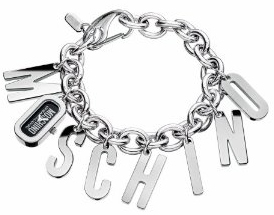 includes various models. Watches with bright leather or cloth straps, vivid mosaics on the dials and a placer of many-coloured semiprecious stones, cases decorated with pearls, chains with small hearts and other decorative elements, will leave cold none of women of fashion. Moschino timepieces can be a final detail to create various images: it can be a choice of an elegant young lady being capable to create a furor at the high society event and of those who are not afraid to show their individuality and do not want to follow generally accepted templates.
Oval, rectangular, oblong and heart-shaped cases with many dazzlingly shining precious stones with combination of twisted bracelets and straps of different colours, and gold, silver or mother-of-pearl dials will perfectly supplement an evening costume and allow you to feel yourself a dance queen.
All Moschino watches are equipped with Japanese quartz movements Miyota.