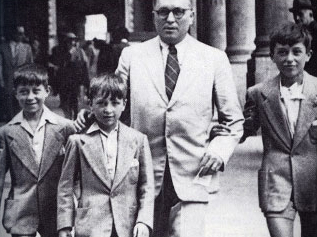 Italian company Morellato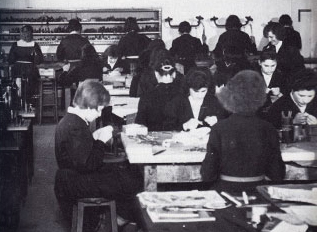 was founded during two World Wars - the time which also associated with the period of modern horology formation.
After I World War hand watch gradually became ousting by pocket analogies.
This time hand watch creating was a real need. In war times standard pocket watch were given to officers which were too unpractical in the case of battle and in trench-coat there were no place to keep them. Usually they fell out from the pockets.
Military men gradually got used to pocket watch and to wearing them at their hands: the case had a second ring through which were passed two piece of string which were used as a strap.
Handmade watch in a war conditions were much more practical and reliable. In fact, war stimulated horology development and watch-producers decided to take into account a "military trend" and to produce watch in a military style accompanied with metal bracelet or real leather straps..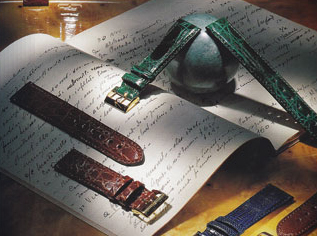 Giulio Morellato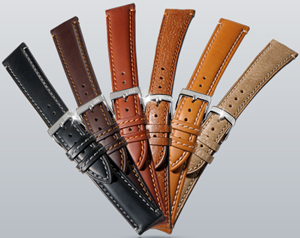 was the founder of Morellato watch-company (in the first part of the XX century). Firstly he created watches and straps individually. Morellato became the first watch-maker who was specialized on straps-making. During the II World War the activity of a watch-company was temporally stopped because of a difficult situation in the country. In 1948 industrial facilities were moved from Bologna to Veneto.
For 35 years Giulio was the head of the company, studying and practicing new ways of a genuine leather processing. After his death the head of Morellato watch-company became his close friend Silvano Carraro. Right marketing and competent governing of finance made Morellato positions firmer not only at the European trend, but also American one as well.
Some collaboration conventions with leading straps-producing companies were made. Later Morellato started to produce its own series of watches. Rather huge and respectable brand Morellato became in 1973 after issuing " No Limits" model which was oriented to energetic, enthusiastic and active people. After few years a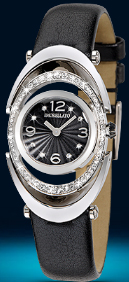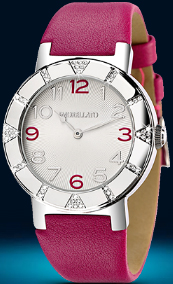 jewellery series was also made. In 1990 Morellato was headed by Silvan's sons - Massimo and Marco Carraro which became a new step on the way to development. From 1991 to 1993 the company opened offices in Spain, France and Germany. They were specialized on making metal bracelets for watches. The main line of their work was watches supplied with straps and bracelets producing. The experience in the field of watch-making was a great deal and helped Morellato watch-makers in female watch producing. It can be say for sure that they can horology but also a jewellery masterpiece.
In 1999 Morellato company started up a new series of accessorizes which can be called as "modern luxury products for every day wearing". Up coming to the peak of commercial success became in XXI. In 2001 Morellato brand made its position at the world trade firmer. In 2004 Morellato shops were opened in China, Italy, Philippines Korea, Singapore and Vietnam. Today a year money turnover is bigger than €100 millions. Morellato straps are in complete set of famous watch producers as Calvin Klein, Citizen, Dolce & Gabbana, Seiko, Tissot and others.
Morellato can be called one of the hugest leather accessories, jewellery and watch producers.
As for the design, Morellato production can be referred to "Lifestyle" segment.
Lifestyle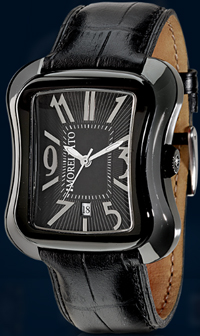 is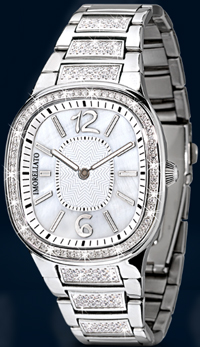 a style which is dictated by dynamic modern life, which appeals to maximum practicalness and convenience. The same principles work when watches are created by Morellato watch-makers. The main task of the designers is to balance between practicalness and beauty that means to balance comfort and Luxury.
Morellato watches are made of a high-quality materials: stainless steel, precious metals, strasses, glass and crystal, enamel and genuine leather. Watch collections are designed in a classic style: their lines and shape are fine and smooth. Dial decoration is minimalistic. Dark straps are perfectly suit silver dials. Some models are decorated with diamonds and add a kind of a magic charm to every model.
Wave, Dynamic and Move collections are created for young and energetic people. These sport models have a heightened potential and can be characterized by usability, operational potential and waterproof.
Morellato watch are made for stylish young people, who appreciate innovation design conceptions. Every Morellato model is an inexhaustible fantasy of a jewellery designer, beauty and riches of colors and materials.
Morellato collections are renewed twice a year (spring/summer, autumn/winter). A common prices managing afford users to change their accessorizes every time. Every watch has 2-year warranty.