The Indian Maxima watch company was founded in 1996, in Darampoor, in Solan district located in Himachal Pradesh, a state in Northern India. Maxima watches are created for people who follow the fashion. The Maxima brand has set its place at the watch market thanks to exquisite design, precise and durable movements that are being installed in cases made of high-quality materials and affordable prices. Maxima is called the first Indian watch brand that produces waterproof wristwatches. The company's watches combine modern technologies of the watchmaking and high-quality materials.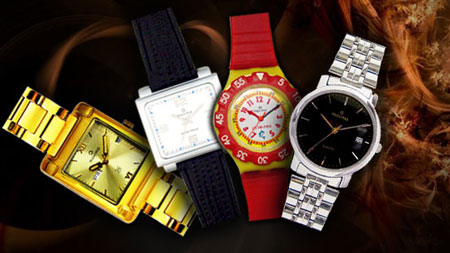 Maxima watches
Every model is under strict quality control. Nowadays the company has more than 80 distributors in different countries where watches can be bought. Maxima offers a wide range of wrist watches for men and women. All Maxima watches are water-resistant. The Gold collection includes timepieces both for men and women, whose cases and bracelets are made of gold. Their design is interesting: cases of round and square forms. Some women's models resemble keys. Cases and bracelets are decorated with precious stones. Dials are marked with Roman and Arabic numerals or hour markings in a form of lines. The company's logo is located at 12 o'clock position, and a date aperture is done at 3 or 6 o'clock position. Some models for men have leather straps of black colour. The watches are equipped with a quartz movement.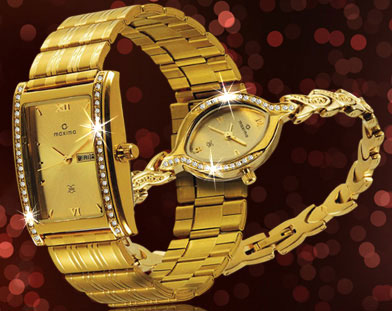 Maxima watches
Other brand's collections such as Attivo, Aqua, Fibre, Pair and Hot Shot consist of models for men and women of classical and sports style. Cases and bracelets are made of steel or ceramics. Dials of black or white colour have three hands. Thanks to exquisite design, decorated with precious stones cases, bezels and dials these watches cannot be unnoticed. The company also produces watches for children, for example, the Kids collection. The watches are decorated with many-coloured pictures and have quartz movements. A Maxima timepiece will underline vivid individuality of its owner. Original design and inimitable look will leave cold no one. Watches are available both at the company's official website to order and through official dealers.