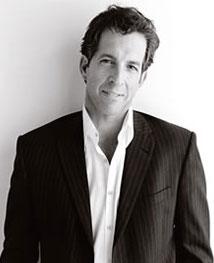 In 1982, Kenneth Cole started his own company Kenneth Cole Productions Inc. Today, this renowned company presents a wide range of different fashion products for men and women, which includes shoes, handbags, apparel and accessories, including men's and women's watches. All products of the brand Kenneth Cole is a carrier of the latest fashion trends and everyday urban life.
A collection of Kenneth Cole watches is quite varied and can satisfy any age segment. They are like ordinary digital chronometers and chronographs and complicated watches with dual time. For example, a model of wrist watches men's Dual Time Zone is an excellent example of the most fashionable watches that are perfect for everyday wear. The case of these watches with double time, is made of stainless steel. Two small dials are made of a grid, which makes this model a special charm. The strap is made of leather and has a solid steel clasp. Water resistance is up 99 feet.
For more serious representatives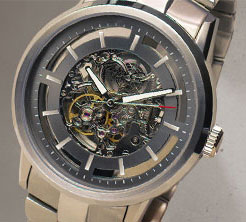 of the strong half of humanity the perfect complement to the image will become a model chronograph Big Round Chrono. The luxurious style of this watch model gives the brown dial with three screens and a black alligator strap. Round body is made of stainless steel. The wrist watches are equipped with Japanese quartz movement.
For the female half of the model also has excellent watches. For example, a model White Ceramic and Rose Ionic Plated Bracelet Watch will satisfy even the most discerning representatives of the fair half of mankind. Flawless round metal case and bezel are made in acrylic white. The dial is also white and has the hands and indices made of gold. Date aperture is located at position 3:00. The central metal bracelet links are also made in white and external - gold color. This combination of white and gold colors of this model gives a special charm. The watches are equipped with Japanese quartz movement.
Purchasing Kenneth Cole watches can be on quite reasonably price, as Kenneth Cole wrist watches are in the middle price segment on the market . The perfect combination of price and quality, as well as a beautiful and modern design make watches Kenneth Cole a mass production brand.