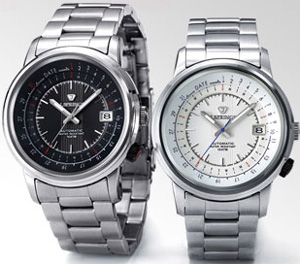 The new watch company J. Springs, was included in the watch group Seiko and began producing their line of wristwatches in 2001. The company is positioning itself as a young brand, which produces wrist watches for active and young people.
The letter «J» represents the brand name of the country - the manufacturer - Japan, and «Spring» means spring. Indeed, the company is a new spirit of Seiko.
All models are exclusively manufactured in Japan. The brand has already gained a strong position in the global watch market as a manufacturer of high-quality watches. J. Springs wrist watches will be appreciated by people who cannot conceive of life without the fun of travel, extreme entertainments as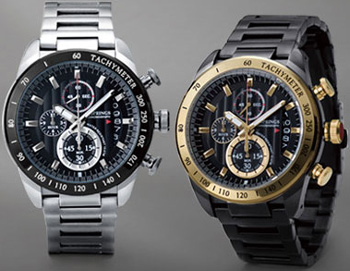 well as active lifestyle. All models feature a Seiko quartz movement and are made of stainless steel. They have an excellent quality-price ratio. Among a wide range of wristwatches for men and women, both elegant classic and dynamic sports chronographs of "playful" design are also presented.
Dials are covered with a hardened mineral glass. Bracelets are made of stainless steel and straps - leather or rubber. You can also choose a model showing the world time or equipped with a perpetual calendar and with fluorescent minute and hour hands on the LCD or analog display.
The elegance of cherry branches, shiny samurai katan, Harmony Pagoda Spires, refinement of characters - all these things are the result of talented, creative designers' work and skilled watchmakers embodied in the finest J. Springs chronometers. Looking at them it is hard to resist the admiration, because of Japanese stamp that combines quality, beauty, style and reliability.