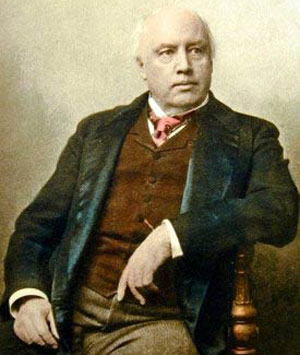 Brothers Charles and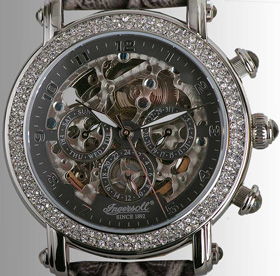 Robert Ingersoll have founded the American "Ingersoll" brand and in 1880 "Robert H. Ingersoll & Brother" company was set up in New York. The brothers' main aim was making an optimal quality and price correlation. Thanks to Henry Ford, who invested in automated wrist watch production, this task execution became possible. This is how the "one-dollar watches" appeared with conventional details, fixed on a brass plate. They were precise and cost 1 dollar. Thanks to this, Ingersoll became a popular brand in USA and the folk watches were called "Yankee", as Connecticut and New York dwellers are called. Theodore Roosevelt said, that he was called "a man from the country, where Ingersolls are made". In 1919 the first Ingersoll watch in "night execution", which had luminous hands, was made (the "Radiolite").
The same year Charles Ingersoll designed a mechanical wrist watch with a metal fitting close bracelet by an army order. In course of time this watch appeared in a nonprofessional series. Ingersoll brand's adherers were close to famous people – Thomas Drake, Thomas A. Edison, Theodore Roosevelt of James Dean. Ingersoll watches were mentioned in books about Mahatma Gandhi.
Pilot Alan Cobham used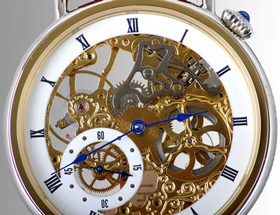 an Ingersoll watch for precise time indication during his flight over Africa in 1928. The watch had been fulfilling it functions for 7 months, in different climatic conditions, during the 23000-mile flight.
Ingersoll didn't survive the Great Depression of the 30-s and the "Waterbury Clock" company, producing Waterbury watches, purchased Ingersoll company. In 1933 Ingersoll-Waterbury company starts producing watches with the images of Mickey Mouse by an order from Walt Disney. This watch's popularity was so huge, that Ingersoll brand's popularity itself remained in the shadow.
The Ministry of Defense reequipped all Waterbury factories, when the Second World War started. After the war Waterbury company was purchased by Norwegians and renamed "United States Time Corp". They built a modern factory, which was later called "Timex". Ingersoll company, that produced stylish, inexpensive mechanical wrist watches, was left without investments, but the brand's name had already become iconic.
Some time ago Ingersoll brand was purchased by "Zeon" company.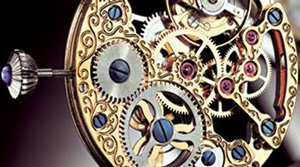 Zeon decided to revive the brand's heritage, as the prices and the production level corresponded with the company's performance capabilities.
The brand's quality, design and spirit must be 100% authentic, for the customer to be sure in the brand's originality. That's why the watch production scheme should suit the brand's image.
All strategic decisions are taken at the headquarters, situated in London. Zeon company primarily works with the specifics of European and Asian markets.
Ingersoll designing beaureau is disposed in Switzerland. Ingersoll collections' image is designed by Swiss and German Artists and Engineers. The collections number exceeds 30. Main emphasis is laid on mechanical watches.
Ingersoll watches stay affordable in prices and sustainable in their quality.