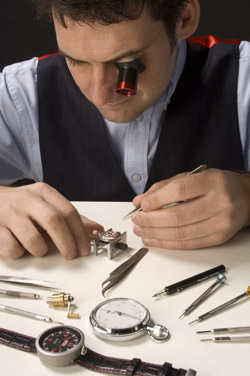 "IWI" watch brand was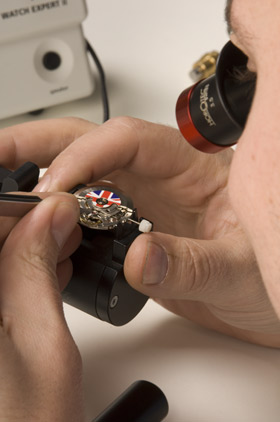 founded in England, in the very heart of Lancashire. Nowadays the company's building is situated at the same place. IWI produces luxurious handcrafted wrist watches. Their exquisite design won't lave anyone indifferent. The company's founder is Ian Walsh, a young English watchmaker, who had worked at the famous Tag Heuer watch company, before founding his own watch brand. The amazing and mysterious world of watchmaking art inspired him for creating his own wrist watch collection. Ian set himself an aim – creating unique models, using the latest technologies, innovative design and high quality materials. Each IWI watch has its personal serial number on the case back. Men's models are assembled on the basis of Swiss automatic movements and the women's models are based on Swiss quartz movements.
Ian Walsh has managed to attract global attention by his original watches. Moreover, the watches, created by him, found their space in the international watch market very promptly. All watches are produced in limited editions – just 500 pieces.
The first wrist watch collection was produced in 2007. IWI watches have a recognizable peculiarity, the crown, situated at the "12" position. The thick round cases are made of polished stainless steel, the dials are covered with sapphire crystals, the straps are made of leather of different colours. Men's models are distinctive for their powerful large cases with the thickness of 11 mm and the diameter of 41 mm. Women's models are attractive for their small cases with the diameter of 30 mm and the thickness of 9 mm and also for their narrow straps. The women's watches' dials are decorated with sapphires and sardius. The hour marks and the 3 hands are covered with luminescent coating. The brand also produces chronographs with large cases and multicoloured dials. The chronographs' hour indexes and hands are also covered with luminescent coating. The company provides anyone an ability to choose any model, choosing the colour of the dial and the leather strap. IWI watches are unique in their design. Their stainless steel fold-out buckle is original as well.
You can buy an IWI watch, ordering it at the company's official website.