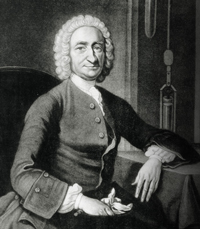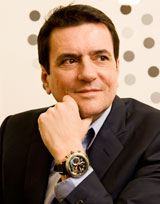 Swiss watch brand Graham was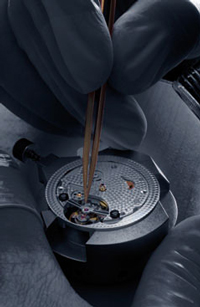 named in honor of talented watchmaker, George Graham. Graham was born in 1673 in London. During 17-18 centuries London was a highly developed in science and business. Horology was developing in London. Many famous Swiss watchmakers, the contemporaries of George Graham, opened shopwatches in London and Geneva. For the talented inventor Graham ideas and inventions were at the first place instead of material wealth. Many inventions of Graham were not patented. Graham consideres to be the inventor of the first chronograph. Cylindrical descent was named in honor of Graham in named XVIII century. In 1695 he began to work in Thomas Tompiona's workshop, but soon he opened his own production of wrist watches. Graham's Swiss watches were famous for its high precision, and soon he was commissioned to create the main watch for the Greenwich Royal Observatory. Graham often shared his ideas with other watchmakers, including John Harrison and Julien Le Roy. In 1721 Graham, already one of the most famous watchmakers, was elected as member of the Royal Society. He had many treatises devoted to horology. Now Swiss watch brand Graham is part of the British Masters group. Swiss brand Graham London makes their watches in-house in La Chaux-de-Fonds, Switzerland, the capital of watchmaking. In the modern collection Graham's Swiss chronographes wristwatch occupy a leading position. A perfect model Chronofighter has an unusual movement with a lever for the thumb. This watch is the subject of admiration among fans of sports models of wristwatches. Additional hands can operate simultaneously or separately by connecting to the movement or detaches from it. In 2009, the Swiss watch brand Graham chronographs provided Championship Rugby RBS 6 Nations. Graham is the official timekeeper of the traditional racing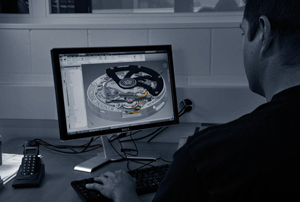 Tourist Trophy, which is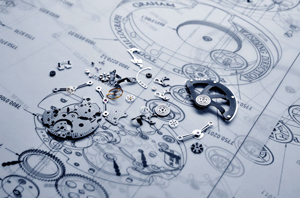 held annually on the Isle of Man in Britain. Adherence to the sporty style led to the creation of the sporty lines in the collection of Swiss men's wristwatches Graham. Original design points out to the models of watches for certain lines of collectible watch brand Graham. For example men's watches Grand Silverstone Woodcote II. Its involvement in motor racing is guessed from the specific design of the dial, the welt of carbon and the figure on rubber strap resemble the tread tires. This model of Graham's wristwatch is endowed with features like chronograph flayback, second time zone, 24-hour time scale. Swiss Graham watch brand also produces a line of jewelry wristwatches-Swordfish Jewellery - model Ali Baba. The case, crown, buttons are decorated with gems. Emeralds, rubies, diamonds, sapphires make the sport chronograph being a jewelry. The collection Swordfish Jewellery watches has a model devoted to the legendary band «Beatles» - Lucy In The Sky with diamonds, sparkling like stars in the sky. This model is suitable for divers - water resistant 50bar. Swiss watch brand Graham releases a limited edition of watches GD Silverstone Woodcote Tourbillograph. It has only 50 pieces. It is very difficult to buy limited edition watch of Graham company, it is usually settled in the watch collections.

Collections of Swiss watch brand Graham: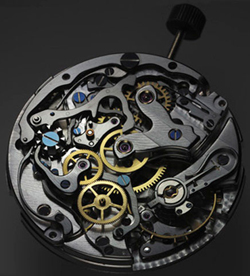 -TOURBILLOGRAPH (Trackmaster Chromium, Trackmaster Black, Silverstone Woodcote, Trigger)

-SILVERSTONE (Stowe GMT, Stowe, Luffield GMT, Luffield, Nime Zone)

-SWORDFISH (Booster, PVD, Grillo)

-SWORDFISH JEWELLERY (Lucy, Snow White, Ali Baba)

-RBS 6 NATIONS (Chronofighter RAC 6 Nations Celebration, Chronofigter Oversize Referee)

-MERCEDES GP PETRONAS (Mercedes GP Silverstone, Mercedes GP Trackmaster)

-CHRONOFIGHTER (Oversize GMT Steel, Oversize GMT Steel & Gold, Oversize GMT Gold, Oversize Dive Trigger, Rac / Flayback, Oversize)

-TOURIST TROPHY (Tourist Trophy Isle Of Man)

You can buy Graham London's watches in a specialized boutiques all over the world.