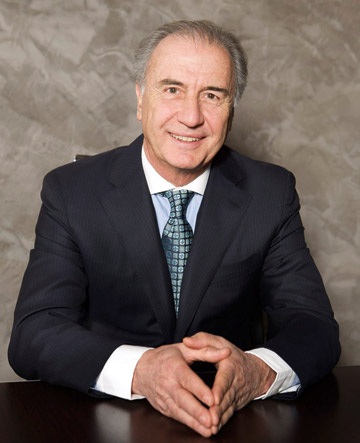 Jewelry Company Graff Diamonds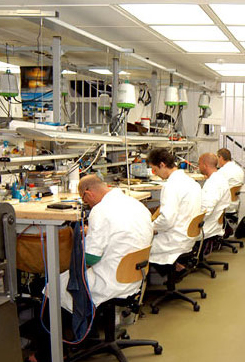 Limited was founded in 1960. Its founder was a jeweler Laurence Graff.
To study the faceting stones Graff started when he was in 14 years old, and at 16 he produced his first ring, adorned with diamonds.
The company quickly became known for its unique jewelry. Six years after its founding the company received an award «Diamonds International Award» for the best design jewelry brand.
Graff was the first jewelry brand that mark, identification number to each of its diamonds, which once again confirms the high quality products.
It should be noted that the jewelry are made by hand. The company produces several major collections of jewelry: «Butterfly», «Diamonds on Diamonds», «Chandelier», «Waterfall». They are all a work of art.
Lawrence worked with the rare and highly valued by precious stones. Masters used in the products of the most famous diamonds, "Porter Rodo"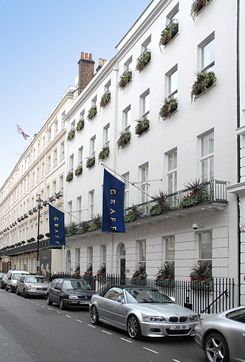 (54.04 carats), "Eye of the Idol" (70.21 carats), "The Emperor Maximilien" (41.94 carats), "Large and small head office Graffserdtsa Africa" (70.03 and 25.22 carats), "Rose Empress' (stones, iridescent pink light)" Hope of Africa "(115.91 carats)," Excelsior "(69.68 carats)," Sarah "(132.43 carat), "Paragon" (137.82 carats, the largest flawless diamond in the world - class D without inclusions), "Star of the Americas" (100.57 carats), 'Imperial Blue' (blue diamond natural without inclusions), " Guinea "(30 carat diamond, radiant).
Graff company also released a watch with diamonds.
«ChronoGraff» - a collection of sports watches with black straps. Watch cases are made of pink or white gold.
«MasterGraff» - a watch with a tourbillon.
«Graffstar» - watch this collection is equipped with an automatic movement, the case is made of 18 carat gold.
The company produces men and women watches, for example, «The Lady Graff Superstar», decorated with a ribbon of diamonds in 10 carat. There is another model «BabyGraff» - watch in white gold, adorned with diamonds in quantities of 50 pieces weighing 6.85 carats.