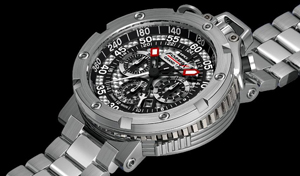 Swiss watch company Formex - is a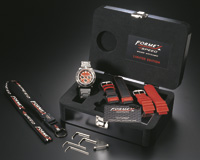 young brand. Its history dates back to 2000 in the town of Nida-Bil. But in 2002, watch brand Formex was presented in 20 countries. It is not surprising because these watches are distinguished by their avant-garde design and excellent quality.
Land, Air and Water - these are the series of Formex watches. Land - this is the first collection which was designed for racers. With these watches you can measure the speed of movement on the ground by car, motorcycle.
Next collection called Air. These watches can measure the speed of flight in an airplane. A third collection, entitled Water measures the velocity of the water and under water. All watches of the line are waterproof about 200bar. For the case they uses stainless steel and titanium, and for the dial - sapphire crystal with anti-reflective coating.
It should be noted that all Formex watches have a special aluminum box, which has additional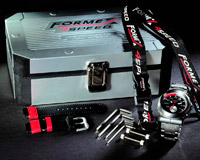 straps or bracelets. This kit even includes a set of tools. With its help, the owner of watches can independently change the bracelet - the belt. All Formex watches have reliable Swiss movements, which are produced in a factory ETA.
Very comfortable, accurate, versatile men's watch is that Formex offers. The climax of Formex watches is an exclusive model, which has its world premiere and had a great success. This is a watch with a double second hand. Its red part is designed to measure the average speed.
10 years ago, Hans Peter Gredelya, who is the founder and owner of the Swiss company Formex, had the idea to create such watch, by which one could measure the speed. And the idea was inspired by "Formula - 1". And his ideas and dreams became reality. Many models of Formex watches dedicated to any kind of sport. Above each novelty masters work for a long time, paying great attention to design and ease of wearing. Swiss Formex watches ideally sit on your wrist.