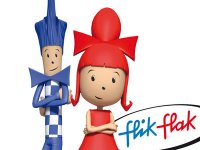 The Swiss brand Flik Flak, which specialized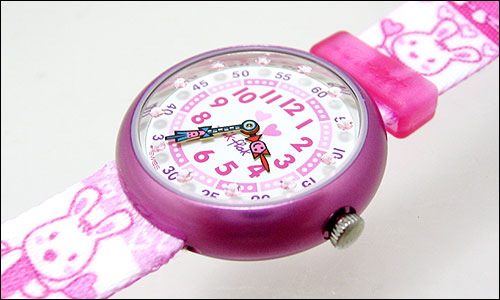 in producing children's watches, was founded in 1987. This brand nowadays is a market leader in children's watches. The founders of the brand produce these watches very thoroughly because the watches are designed for children. In a project which develops models of watches have been involved not only well-known designers, and also eminent pediatricians, psychologists and educators. The aim of Flik Flak watches is to help children to determine the time. Thanks to the professional approach of the team, the Swiss company Flik Flak developed a watch, which teach children to determine the time in an attractive form of a game. The hands of watches symbolize the relationship between brother and sister - Flick and Flack. The older brother is assigned to minute hand, and his sister is assigned to hour hand.
Quality, time, fashion, taste, young people and children's hobbies - the main pillars on which are based watchmakers of Swiss company Flik Flak, creating their own products. Magical world of children's watches is full of princesses, pirates, intrepid travelers and characters from favorite Cartoons - Spiderman, Batman, Barbie and many others.
All watches are equipped with brand Swiss quartz movement ETA, which are placed in a durable aluminum cases. Watch dial is protected by mineral glass, which is much more resistant to scratches than plastic. Watches which are made for children must be durable. Thanks to carefully thought-out design the watches keep different children's active games, and water-resistant watch allows them to dabble in the water, swim in the river, not fearing to spoil the favorite measures of time.
Brand products intended for children from 3 to 9 years and exists in three product lines: Flik Flak Cute-Size, Flik Flak Preschool, Flik Flak Full-Size. Each subsequent line represents a transition to a more adult perception of time, and watch is equipped with age-appropriate items.
Swiss watches Flik Flak Cute-Size are suitable for children from 3 to 5 years. Figures of Flik and Flak on the hand of the watch are the best way for teaching children the concept of time.
Flik Flak Preschool are suitable for children from 6 to 7 years. The hands of these watches don't have picture of the characters Flik and Flak, they are executed in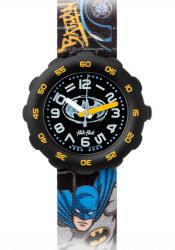 classic form. The watch dial is still observed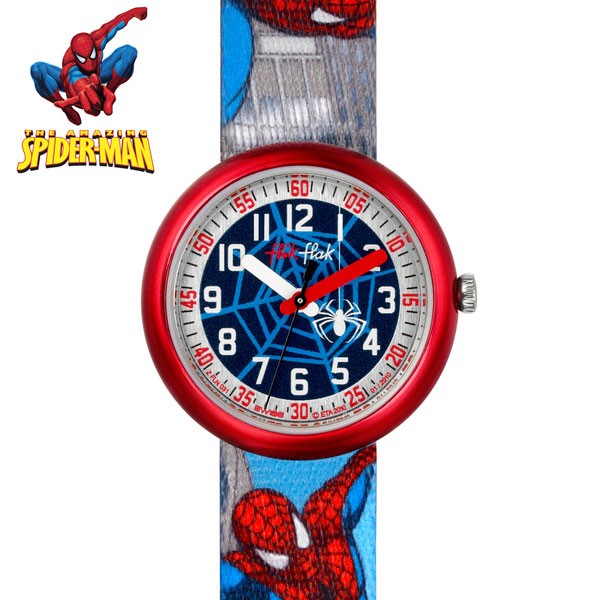 by the color line between the hands and numbers that indicate the hours and minutes.
Flik Flak Full-Size is a dream for child of 8 years and older. Design of watches worked out in detail: there is a clear transition from child watch to teen. In these watches there is correspondence between the color of the hands and the scale on the dial.
Thanks to the creative spirit of the watchmakers of the Swiss brand Flik Flak fans of Hello Kitty can keep track of time with Swiss precision.
The collection includes three models: Hello Kitty & Pencil Pot, Hello Kitty Angel and Kitty Cute Fashion.
Swiss watch Hello Kitty & Pencil Pot made of red and white colors. Hello Kitty Angel decorated with bear cubs and clouds. Background dial you can order at your convenience. Black watch Kitty Cute Fashion is an ideal stylish kids with a refined taste.
The Swiss company Flik Flak is permanently developing and constantly improving brand. It is always justifies expectations of children. The company often arranges holidays for children all around the world.
Swiss brand Flik Flak - a member of a large family of Swatch Group, which is the largest company manufacturing high quality Swiss watches. As part of Swatch Group there is a huge number of brands, including Breguet, Blancpain, Jaquet Droz, Tiffany & Co., Omega, Longines, Rado, Tissot, CK, Balmain, Hamilton, Certina, Swatch, Mido, Endura and more.