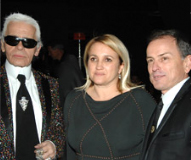 In 1925 in Rome a young couple, Eduardo and Adele Fendi found their first boutique, which soon became popular with its products, high quality and visual appeal. Soon the name of the brand became known outside the capital.
After World War II, the brand Fendi began the "second" life. In 1952, a young designer Karl Lagerfeld started to work with the Fendi family. It was Karl who laid the foundation of brand, making it the way it is today. Company logo in the form of an inverted «F», was designed by Karl too.
Swiss wristwatch company began to produce watches in the late 80's. The designer of the company - Lagerfeld believed that the watch should not only attract the attention but also to express the mood of the owner. His ideas were embodied in the collection called «B. Fendi », which had a huge success all over the world. The letter «B» gave the collection a very symbolic sound: "Be like Fendi».
Swiss wristwatches Fendi - it's unmatched success and quality. Designers believe that every model must conquers everybody. Men's watches and women's have constant charm.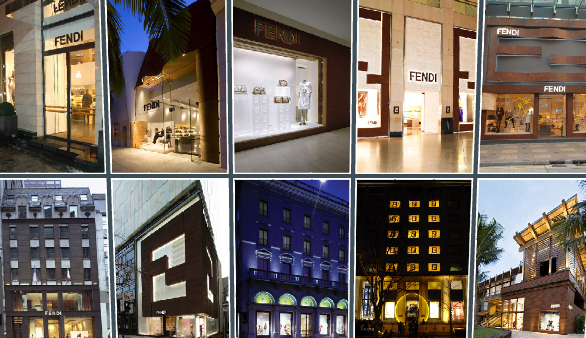 All watch collections of Fendi - «Zucca», «Allegra», «Epoca», «Moda», «Rivoli», «Spy», «Stella», «Classico» - aroused great interest worldwide. These are a classic and sports watches with perfect design. Fendi watches manufacture in Switzerland, and have the sign of «Swiss Made», which confirms their high quality. In addition, the watch is equipped with an ETA Swiss movement and on the back of the case there is a serial number. It should be noted that the dial of this watch is small, it can be colored in three colors: black, mirror-gold and rose. The cases are made of steel, covered with sapphire crystal.
Swiss watches Fendi - a combination of white gold and sparkling diamonds with a Swiss movement.
Wristwatches Fendi brand is preferred by people who appreciate not only the functionality but also originality.
Fendi company is a member of the French holding company LVMH.
In 2002 in Rome was opened a new office, "Fendi Palace."
It should be noted that Fendi is the first company that organized the fashion show on Great Wall of China.
Today, Swiss brand Fendi is known throughout the world. All major cities have chain of stores or a boutique company of the brand.