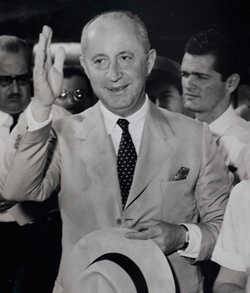 The first Dior wrist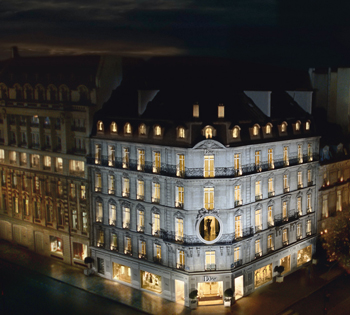 watch appeared in 1975. The legendary Haute Couture House's watches have already set new standards and notions in the watch art world. John Galliano is involved in new watch designing. The designer manages to combine different stylistic patterns: luxury and simplicity, elegance and boldness, classics and extravagance, sophisticated femininity and restraint. Dior collection features multiple model lineups.
The "Christal" line is designed specifically for social animals. It's a water resistant wrist watch, furnished with diamonds. The "Sparkling" line is executed in "vintage" style. The watch's straps have soft coloring, the dial is made of white nacre and furnished with jewels. Dior brand also presented a men's collection from the "Chiffre Rouge" line, designed in cooperation with Zenith manufacture. The men's wrist watch is executed in 3 variants. Each model is equipped with a best quality automatic movement. The model's design reflects Dior spirit vividly. The thread on the bracelet creates an incrustation effect and the crown is guilloched in Dior Homme style technique. Most of Dior watch models have red inclusions in their execution. This is the brand's peculiar sign, accenting the watch's key elements (dates, buttons, names).